Date office opened: 1996

Average portfolio size: Typically between £500,000 and £2 million, but many bigger mandates.

Number in team: 25

Office clients: 500

AUM: £1 billion (group)

Are you bullish or bearish? Bullish equities, neutral hedge and property, bearish fixed income.
Q&A with Chris Reah, director of private banking South West office, Arbuthnot Latham, Exeter: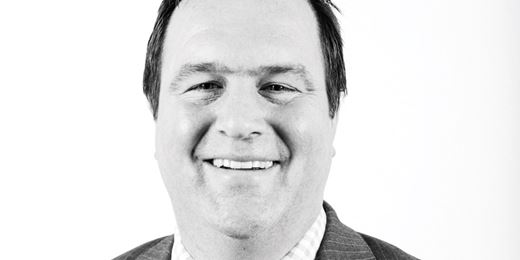 What is your typical client demographic?
Both our personal and business clients expect a highly personalised service, with insight and a specific understanding built around their particular needs.
Whether you are a professional, an entrepreneur, or a property developer, at Arbuthnot Latham, you will receive a tailored and personal experience that adapts to your requirements, from a team who have the expertise, experience and autonomy needed to provide it.
Often our new clients feel under-served by the larger established banks and seek a level of client service seldom seen in modern day banking. They are attracted to the distinctly different offering at Arbuthnot Latham.
What differentiates your location?
With a buoyant and dynamic local economy, with well-established family businesses, successful corporate entities and hi-tech start-ups spawned by the University of Exeter, Arbuthnot Latham is confident about the ability to grow and serve clients within the region.
The South West has few local private banks. Some organisations are reducing their regional footprints as they struggle to understand how to get the local delivery of banking and advice services right.
This continues to provide a great opportunity for Arbuthnot Latham, where we can use our 20 plus years' experience to deliver to our clients locally.
What challenges are facing your area?
The distance from London and the travel connections remain a challenge.
Technology is gradually overcoming this. The South West has needed to be versatile to overcome changes in its traditional industries, such as mining, fishing and agriculture. This is being done through innovation. Our produce is now among the best anywhere, we are leading on areas such as sustainable energy and diversification in farming.
Talented young people have traditionally left the South West, this is now being reversed as opportunities are broadening.
What's the best thing about living in your area?
It is the most beautiful place to live, rolling hills, moorland and a stunning coastline. The people are friendly and generous, and we really look after each other.
What's a typical regional saying?
'Proper job'? That is a cliché, but some truth in it. The Tomahawk Chop is very dear to rugby fans.
What is your office motto?
The client always comes first.
If you would like to feature in Office Spotlight, please contact Eleanor on emahmoud@citywire.co.uk