The Expert View: GlaxoSmithKline, Standard Chartered and British Land
Our daily roundup of the best analyst commentary on shares, also including Homeserve and Advanced Computer Software.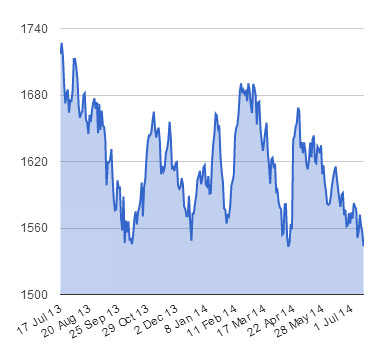 Tough times ahead for Glaxo
More tough times are ahead for GlaxoSmithkline (GSK) as the pharmaceutical giant prepares to report is second quarter results on Wednesday, according to Panmure Gordon analyst Savvas Neophytou.
'In light of our recent downgrade to forecasts due to exchange rate headwinds, we are expecting another tough quarter,' he said.
Glaxo had steered the market towards foreign exchange movements depressing first quarter sales by 8%, and the movement of currencies meant the position was likely to be worse for the second quarter 'perhaps in double digit territory,' said Neophytou.
He said he would also be looking out for more information on a combination of drugs for the treatment of metastastic melanoma. 'We do believe GSK will emerge from this period as a stronger business, with a clear focus and above average business development capacity,' he said.
Neophytou has a 'hold' rating on the stock, with a target price of £16.50. Shares are currently trading at £15.59.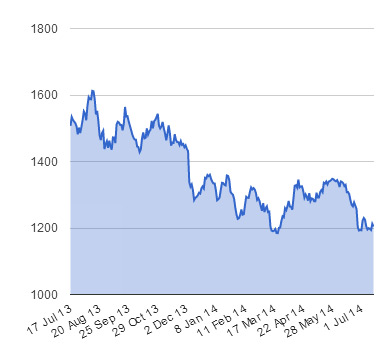 More questions than answers from Standard Chartered
Deutsche Bank has lowered its target price on Standard Chartered (STAN) after a weak trading update from the emerging markets-focused bank.
Analysts Jason Napier and David Lock said have retained the bank as a 'hold' but reduced their target prices on the shares, which are trading at £11.94, from £12.75 to £11.60.
'Publication of new segmental information in line with the group restructure allowed us to build a better model, driven more by business than geography, and adopt a different valuation approach,' they said.
'But new disclosures, new structure, and soft trading all contribute to more questions around the strategic shape and direction of the group, and the appropriate multiples to pay for the earnings mix,' they added.
'Results day will be pivotal in delivering confidence in StanChart's expectation of a return to year-on-year profit growth in the second half of 2014.'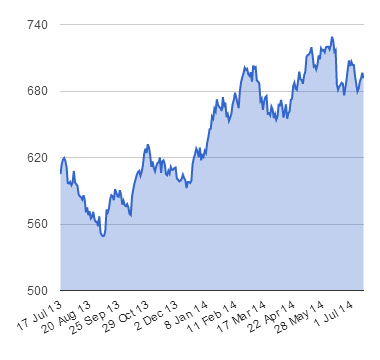 Sustained outperformance on the cars for British Land
British Land (BLND) will continue to outperform a strengthening property market, according to Barclays analyst Aaron Guy, who has hiked his target price by 35%.
Guy has increased his target price on the real estate investment trust from 695p to 936p and maintained his 'overweight' rating. British Land is currently trading at 705p.
He said he was estimating net asset value growth of 16% this year and 15% the next. 'We estimate office rent could spike with the possibility of up to 20% per annum headline growth in the West End and estimate a modest increase in retail rent growth,' he said.
He added that British Land's outperformance of the general property market was likely to continue. 'Our own analysis of British land's portfolio performance relative to IPD and CBRE indices indicates BLND has typically outperformed these indices, representing the average and more prime ends of the UK property market,' he said.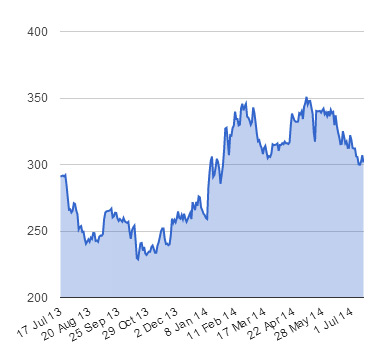 Homeseve on track
Peel Hunt analyst Andrew Nussey believes Homeserve (HSV) management are on the track to getting the insurer back in shape, but has warned investors may need to be patient.
He said Homeserve's first quarter trading statement was in line with expectations and showed the company was on track to meet its objectives, adding that net debt was 'slightly better than expected'.
'Management is making progress in getting the UK business back in shape. However, investors are likely to remain slightly nervous until there are clearer signs that UK customer growth (despite the mix shift to international earnings) is responding further to marketing initiatives,' he said.
'This may take some time but, with another piece of good news (no downgrades), the shares should edge better.'
Nussey maintained his 'hold' rating on the stock, with a target price of 300p. Shares are currently trading at 306.2p.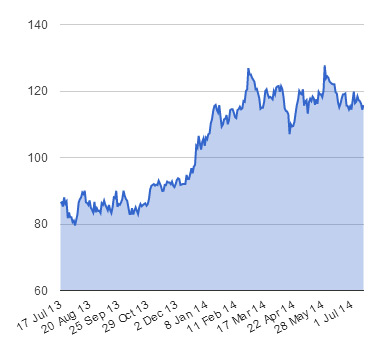 Liberum kicks off Advanced Computer Software coverage with a 'buy'
Analysts at Liberum have initiated their coverage of Advanced Computer Software (ASWA) with a 'buy' recommendation, anticipating more value-enhancing mergers and acquisition (M&A) activity for the IT provider.
Analysts Janardan Menon and Eoin Lambe have placed a 141p target price on the shares, assuming only organic growth. Shares are currently trading at 117.6p.
'After 17 acquisitions it has a strong balance sheet and is highly cash generative,' they said.
'Advanced buys profitable, cash generative companies where better management and cross selling synergies helps kick-start growth, profitability and cash flow.
'More value-enhancing M&A can be expected, which makes it attractive.'