The Expert View: ITV, Aberdeen Asset Management and Interserve
Our daily roundup of the best analyst commentary on shares, also including McBride and AFH Financial.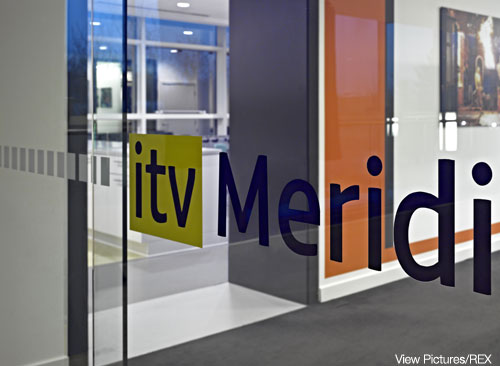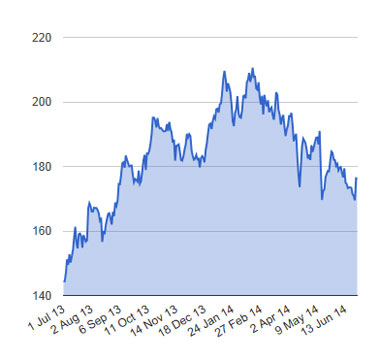 ITV coverage reinitiated with as a 'buy' as Peel Hunt praises divi payouts
Peel Hunt has reinitiated coverage of ITV (ITV) which a positive note on its earnings per share outlook and dividend potential.
Analyst Alex DeGroote reinitiated his rating at a 'buy' and with a target price of 250p on the shares, which were trading at 178.2p at yesterday's close.
'We like ITV in terms of earnings per share upgrade potential, both in terms of operational gearing and utilising a strong a balance sheet,' he said. 'In recent years, the company has also paid a special dividend on two occasions, and this illustrates the approach to shareholder value. ITV continues to deliver very large mass market UK audiences, and we believe this justifies a strategic premium.'
DeGroote said the company was 'shareholder-friendly' thanks to the dividends.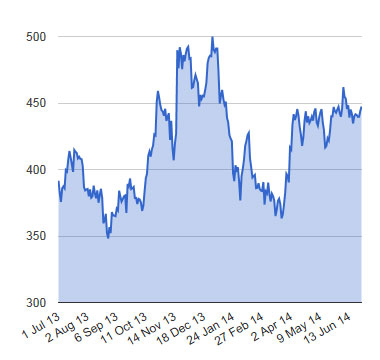 Aberdeen starts to turn around poor share price performance
Poor share performance at Aberdeen Asset Management (ADN) is starting to turn around as sentiment towards emerging markets starts to improve again.
Barclays analyst Daniel Garrod reiterated his 'overweight' recommendation and increased the target price from 490p to 510p. Shares were trading at 453.9p at yesterday's close.
'Aberdeen offers good value at 12 times 2015 price earnings for recovering flow and performance in our view,' he said. 'The Aberdeen share price remains the worst performing year to date among our listed UK asset manager coverage universe. However, it has started recovering.
'Industry flows suggest a turn in sentiment towards emerging markets from the end of March onwards.'
Aberdeen recorded £8.8 billion of outflows in March but 'we are encouraged that management highlight positive flows in April, save one large sovereign wealth redemption', added Garrod.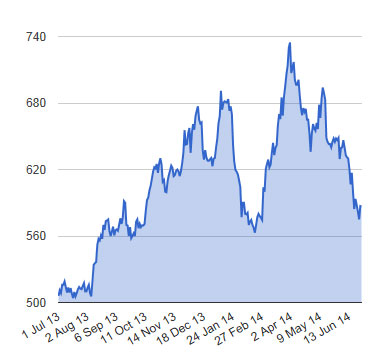 Interserve upgraded as share price drops back
Construction company Interserve (IRV) has been upgraded as recent share price weakness provides an opportunity to 'buy'.
Numis analyst Howard Seymour upgraded his recommendation from 'add' to 'buy' and retained a target price of 718p. Shares were trading at 600p at yesterday's close.
Although the market responded well to Interserve's acquisition of Initial Facilities in February the share price has fallen back to the point when the deal was announced.
'We believe this is not justified – the positive organic growth profile for the group coupled with the attractions of Initial Facilities (including 15% full year earnings-per-share enhancement) remain key drivers of above average sector growth,' said Seymour.
'Moreover the better earnings base resulting from Initial Facilities are not reflected in a price earnings and yield valuations which now stand at a discount to more cyclical building contractors.'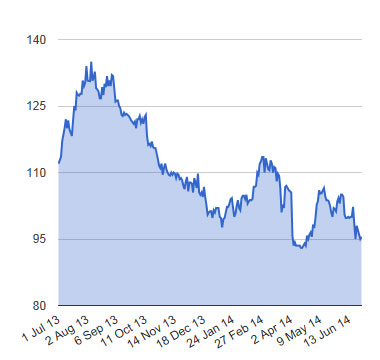 McBride plans 400 job cuts as part of 'rationalisation' plan
Household products maker McBride (MCB) has provided further details of its rationalisation plan that will improve returns in the UK.
Investec analyst Nicola Mallard has retained an 'add' rating and target price of 100p on news that McBride, which owns the Oven Pride brand, is looking to reduce its workforce by 25%. The job losses, which could total 400, will hit the manufacturing sites but not entail site closures and is expected to cost £14 million while crating savings of £12 million by June 2016.
'McBride's pre-close [trading statement] has confirmed an unchanged outlook for full year 2014, but also provides more detail around the company's latest rationalisation plans, which are centred on improving returns in the UK,' said Mallard.
'The cash costs are not excessive and look set to yield a good and relatively quick rate of payback. As the balance sheet can comfortably accommodate these figures, we continue to forecast a maintained dividend for full year 2014.'
Shares were trading at 96.3p at yesterday's close.