The Expert View: RBS, Ashmore and Associated British Foods
Our daily roundup of the best analyst commentary on shares, also including OneSavings Bank and Galliford Try.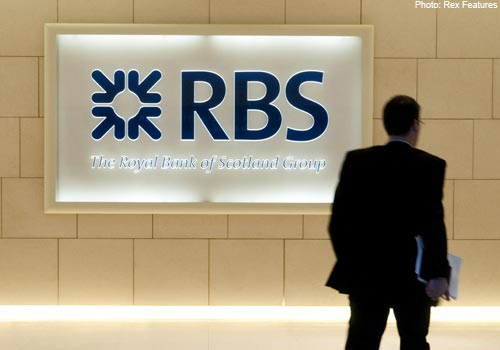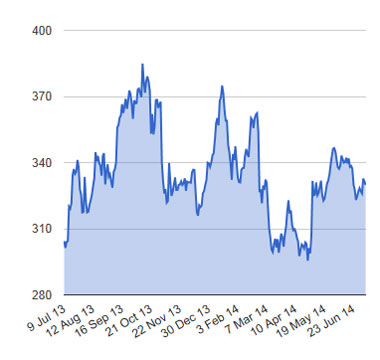 Close RBS short positions, says Investec
Investec is urging investors to close their short positions on RBS (RBS) and upgraded the stock.
Analyst Ian Gordon upgraded his recommendation from 'sell' to 'hold' but retained a target price of 325p on the shares, which were trading at 314.9p at yesterday's close.
'With the RBS share price retracing, yet again, by 8% in just four weeks, we can no longer recommend maintaining a short position into the second quarter 2014 results on 1 August,' he said. 'We expect RBS to remain loss-making through 2014/15 but at this level, we think the risk/reward is marginally skewed to the upside.
'So, for the third time year-to-date, and with no change to our base case, we advise investors to close short positions.'
Gordon added that the extreme volatility in the RBS share price was 'curious for a stock for which we see the investment case as predicated on the deliverability of a long-term restructuring and recovery story'.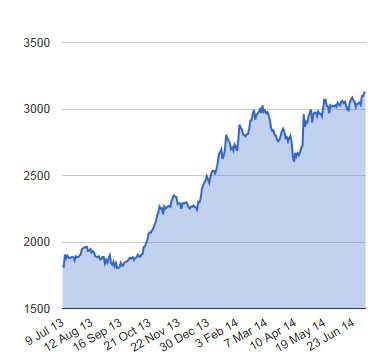 Associated British Foods still a 'reduce' despite Primark strength
Despite the ongoing strength of its Primark brand, the latest trading statement from Associated British Foods (ABF) showed third quarter revenues were down.
Charles Stanley analyst Rae Ellingham retained a 'reduce' recommendation and target price of £30.
In the 40 weeks to 21 June, group revenue fell 2% and third quarter revenue dropped 3%. Revenue was down in all divisions except retail, which includes high street brand Primark, prompting a 1.4% drop in its shares to £29.58 in yesterday's trading.
'For the full year, earnings are now expected to be ahead of the prior year, with higher profits offsetting negative impacts of a lower sugar price and strong sterling,' said Ellingham.
'As expected, Primark continues to perform strongly. We retain our "reduce" recommendation, noting again the vulnerability to any disappointment from Primark.'
Ashmore returns to form after emerging market turbulence
Emerging markets investment manager Ashmore (ASHM) will benefit from a return to 'more normal' markets but the company is still a 'sell' for Liberum.
Analyst Justin Bates retained his 'sell' recommendation and target price of 303p on the stock, which rose 5.6% to 374.4p yesterday.
'The long-term investment case on Ashmore remains a compelling one,' he said. 'However, the recommendation was based on short-term negative sentiment towards emerging markets as an asset class… [the latest trading statement] would appear to indicate a return to more normalised markets.'
He added the company had 'returned to form' after a tough three quarters and was expected to hit its net inflow target of up to $6 billion (£3.5 billion)
Galliford acquisition: expect a medium-term boost to business
Housebuilder Galliford Try (GFRD) has announced the £16.6 million acquisition of Miller Construction, which Peel Hunt expects to be a boost to the company.
Analyst Clyde Lewis retained a 'buy' rating and £13.40 target price following the acquisition which he said would be 'earnings and cash accretive in the current financial year'. Shares jumped 2.8% to £11.98 yesterday.
'There will be sizeable synergies (£7 million) to come out, combined with a good market and geographical fit. For now we leave our forecasts uncharged, but this deal gives us more confidence in our forecasts in the next couple of years,' he said.
He added the impact on profits would be 'muted' to begin with but should provide 'some medium-term upside'.