The Expert View: William Hill, Shell and Randgold
A roundup of analysts' commentary on shares, also including Tyman and FirstGroup.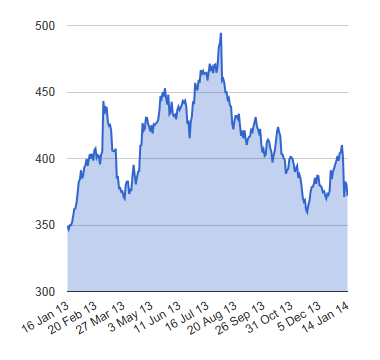 William Hill: a 'Tardis Investment'
Don't be fooled by the headline figures from William Hill's fourth quarter trading statement, says Numis analyst Ivor Jones – it's a 'Tardis Investment' that's bigger on the inside.
Investors didn't take well to the bookmakers' forecast of full year profits of £334 million for 2013 on Friday, pushing the shares to the bottom of the FTSE 100. But, says Jones: 'The future of the business is the online sportsbook and this grew player numbers and wagers materially in FY13'.
'The retail business suffered abnormal cost inflation (duty and content) which should now abate and, with new machines, Retail should, results permitting, be able to return to growth.'
Acknowledging the company's 'dire' performance so far this year, Jones concluded: 'We believe William Hill's share price will make up lost ground in 2014 (boosted by sentiment around the World Cup) and we reiterate our Buy rating and 550p price target.'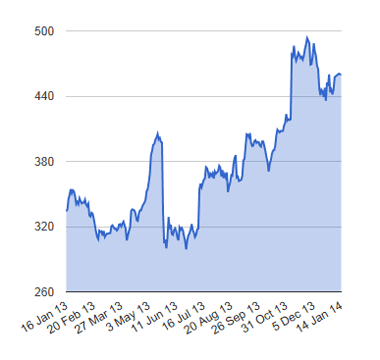 Randgold: Attractive entry point
The next month will be 'catalyst-rich' for Africa-focused gold miner Randgold, with Q4 results, M&A in the gold industry, possible deregulation in India (the world's biggest physical consumer of gold) and a mine site visit for analysts all providing potential for a turn-around in the share price, say Barclays analysts.
Randgold's 15% share price underperformance relative to global gold peers since the start of December 'is comparable to some of the biggest de-ratings over the last three years and has left the stock trading close to the widest PER discount to peer Fresnillo seen in recent years,' said the team led by Amos Fletcher.
Even though the gold price will likely remain 'flat' in 2014, the analysts see 'an attractive entry point' for Randgold shares: growing production and reducing costs should lead to strong earnings per share (EPS) growth, they say, while the shares are cheap compared to rival stocks.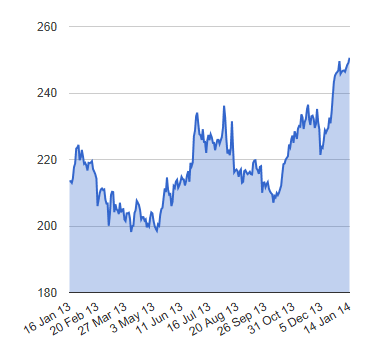 A stock to profit from US and UK housing recoveries
Tyman, the supplier of building products to the door and window industry, is well placed to benefit from property market recoveries in both the UK and US, say analysts at Berenberg bank, who have given the shares their top 'Alpha Seal of Approval'.
As well as these two countries, which account for most of Tyman's revenues, the company also benefits from 'ambitious management', said analysts Robert Chantry and Benjamin May. 'Management is establishing a track record in creating value from acquisitions,' they noted.
The analysts, who started coverage of the shares with a 'buy' rating and 327p price target, said: 'We believe there is still much to play for given the extent to which the US housing markets remain below normalised levels and the medium term desire of management to find further material growth.'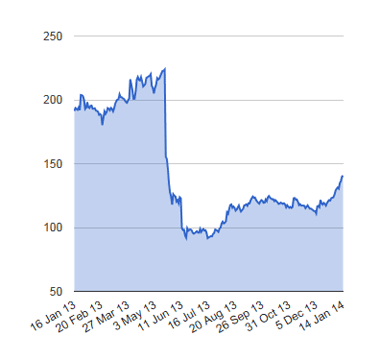 FirstGroup gets schooled
Weakness in FirstGroup's US school bus business was a disappointment, City analysts agreed, in a third quarter financial update that otherwise did what was expected.
Firstgroup reported overall trading 'in line with expectations', with 'slower progress' in First Student, offsetting a 'good performance' in the firms four other divisions.
The update from the bus and rail company comes as it attempts to turn round its fortunes after a rights issue and sharp share price decline last year. It is now under pressure from a US hedge fund to break up its businesses.
'A slower rate of margin improvement at First Student should be viewed as disappointing, even if overall trading remains in line thanks to strength at the other divisions', summed up Liberum analyst Gerald Khoo.
Khoo downgraded the shares to 'hold' from 'buy' as FirstGroup shares have now overtaken his target price of 135p.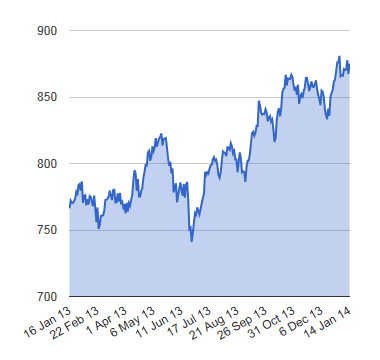 Shell profit warning, but don't forget 5% divi yield
Shell still yields 5%, while Friday's profit warning could actually encourage new chief executive Ben van Beurden to be more radical with his plans, said upbeat Charles Stanley analyst Tony Shepard as he maintained his 'accumulate' recommendation on the shares.
Shell told investors on Friday that it expects adjusted earnings for the three months to the end of December of $2.9 billion, much lower than expected by the City. Shell, a favourite among dividend-seeking investors, blamed oil and gas prices and difficult industry refining conditions.
Ben van Beurden, Shell's new chief executive, said: 'Our 2013 performance was not what I expect from Shell. Our focus will be on improving Shell's financial results, achieving better capital efficiency and on continuing to strengthen our operational performance and project delivery.'
Noting a relatively robust share price reaction to the profit warning, Shepard said: 'There are likely to be some earnings downgrades for 2014 but the Q4 warning could largely reflect the high exploration write-offs and a disproportionate negative hit from maintenance on some of its high margin activities. '
Shell's Q4 results are due on 30th January and there is an Investor Day in March. 'The share price still offers a dividend yield of 5% and ahead of those announcements we maintain our Accumulate recommendation,' said Shepard.