(UPDATE) European and US stock markets turned lower on Friday, as Greece's aid needs came back into focus, US inflation rose, and investors chose to take some profits.
Today is also 'triple witching' options expiry day, which could be responsible for added volatility.
London's FTSE 100 fell 0.7% to 6,479, while French and German benchmark indices dropped by 0.9% and 0.6%.
In the US, the Dow and S&P 500 both dropped 0.4% to 14,485 and 1,556 respectively.
After some steady gains on US markets in March, today's decline 'does feel like natural conclusion of a run,' said Alastair McCaig, market analyst at IG Index, who pointed to renewed concerns over the financing needs of Greece and Cyprus.
McCaig added, 'after eight or nine days in a row where you tick up, we're hitting a Friday, people could just be taking profits'. 
Markets were digesting conflicting economic data. Inflation in the eurozone fell to a 29-month low of 1.8% in February.
In the US, consumer prices jumped 0.7% in February. Separate data showed US consumer sentiment tumbled in March. But industrial production expanded by 0.7% in February, beating market expectations. 
08:38 King comments lift pound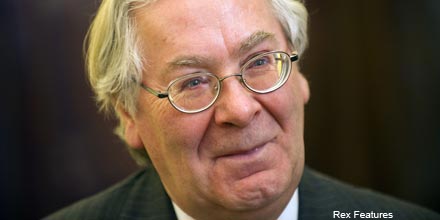 The British pound continued to rally against the US dollar and euro after Bank of England governor Mervyn King said the hard-hit currency was now probably 'properly valued'.
The pound was a bright spot in London markets, with little movement in equities. The FTSE 100 clung onto yesterday's gains, flat at 6,528, after gains in the US and Asia overnight.
'We're certainly not looking to push Sterling down… We are moving to a properly valued exchange rate. I think we're probably there,' King said in an interview with ITV News. The outgoing governor had previously advocated a policy of weakening sterling, designed to help British exporters.
Sterling had already been rising before King's comments were broadcast on ITV News, having rallied since Tuesday. On Friday morning, the pound rose by 0.3% to $1.5123 and 0.1% to €1.1612.
Analysts point out that sterling is now close to 'resistance' against the US dollar.
Kathleen Brooks of forex.com said the market had re-evaluated the pound after 'a little bit of trigger-happy selling' in the wake of poor industrial production figures on Tuesday that fanned fears of a 'triple dip' recession.  
'I wouldn't be surprised if this is a bit of a short squeeze ahead of the Budget,' she added of the rise.
Chancellor George Osborne delivers his Budget speech on Wednesday. 
'There are expectations of some sort of pro-growth policy, an easing back of austerity… People may be expecting too much, I don't think we're going through $1.52, $1.53,' Brooks added.
On equity markets, broker upgrades were responsible for the majority of major moves in early trade, while the EU leaders' summit continued in Brussels yielding little market-moving news. Later today sees 'triple witching' expiries of derivative contracts, which can cause volatility.
International Consolidated Airlines (ICAG.L) was the biggest riser among London blue chip shares, up 3.5% to 271p after Morgan Stanley raised its outlook on the shares to 'overweight' from 'equal-weight'. The bank added IAG to its 'Best Ideas Europe' list, citing steps to address Iberia losses, 'multiple avenues of leverage from US, Latam and Heathrow positioning' and de-risking of its balance sheet.
ARM Holdings (ARM.L) shares rose 2% to 941p after Jefferies raised the chip designer's shares to a 'buy'. 'We see development in four market areas (mobile computing, datacentres, networking, Internet of Things) as key to the emergence of ARM as the architecture of choice for the mid-to-long term,' said analyst Lee Simpson.
Security firm G4S (GFS.L) was the biggest faller on the FTSE 100, down 1.6% to 297p after Numis cut the shares to 'add' from 'buy'.
Royal Dutch Shell (RDSb.L) shares dropped 1.1% to 2,239p after JP Morgan cut them to 'underweight' from neutral.
See our FTSE data pages for the day's other risers and fallers