The Heartwood and Handelsbanken tie-up, which came into force earlier this year, may have been a surprise to some, but a closer look at the apparent complementary nature of the two organisations appears to make it a logical move.
Heartwood chief investment officer Noland Carter explains: 'If you are going to get yourself aligned with a financial organisation, then Handelsbanken is a good one to get aligned with in the current environment with their business philosophy and approach to clients being very similar to our own. Their decentralised business model allows people to do the job they have done in the past.
'Six months since we started working with them, they have not in any way tried to change or influence how we do business, which has been great. The opportunity with them is two-fold for us. One is they provide us with a potential new route to market through our private wealth management capability, but also for our Heartwood investment management capability.
'The second thing is they provide us with a fantastic balance sheet and deep pockets. They are in growth mode and in the UK they don't have a private wealth management or investment management capability.'
Carter is particularly positive about the potential that Heartwood Investment Management, its dedicated investment subsidiary, has to develop a proposition that can be rolled out through Handelsbanken's branch network to target smaller clients later down the line.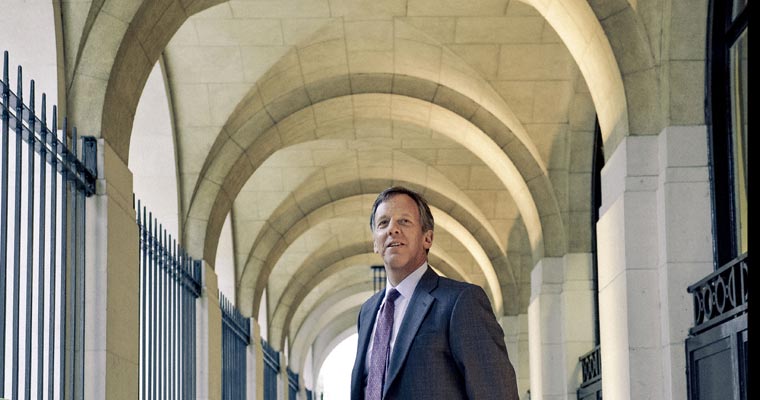 'It gives us opportunities for distribution, resources and they have lived up to their word to let us run the business the way we always have done,' he adds.
The firm's centralised multi-asset investment proposition has certainly gained traction since Carter joined the business as CIO back in late 2008.
At the time Heartwood ran three different investment propositions, which he quickly merged into one with a global multi-asset approach as its basis. Four strategies lie at its core – defensive, cautious, balanced and growth – which can be accessed through the firm's model portfolio service or fund range. All invest in the six major asset classes, with over 30 sub-asset classes accessed below that.
At a strategic level, he explains that views are taken on each asset class. 'They are merged together in an optimal mixture to create a long-term risk and return framework. Each of those strategies then sits on an efficient frontier and each strategy is managed relative to each other. They move up and down the efficient frontier together so there is always the same gap between them.'
Carter takes the view that running a centralised investment proposition and hiving this off from the client-facing wealth management arm has proved sensible. It means the proposition can be distributed to intermediaries across the market and has left the firm with an investment offering that he describes as 'highly applicable to the current environment' under the RDR.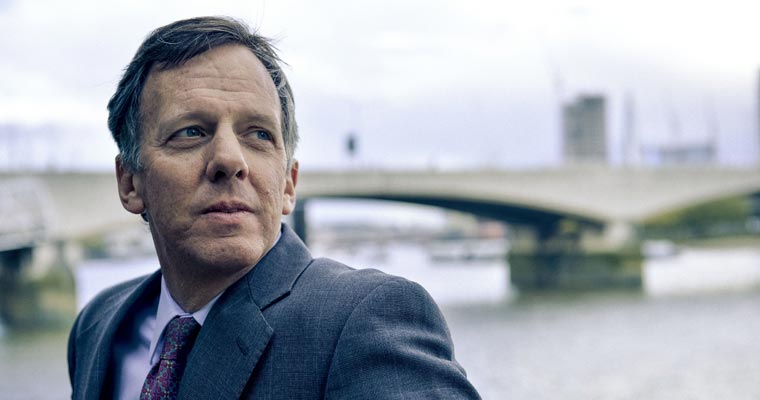 'More generally, it is what people are looking for with how they want their money to be managed. For example, going for sensible levels of return for understandable levels of risk,' he says.
While Heartwood opted to launch its fund range three years ago to improve efficiency and offer capital gains tax (CGT) benefits for its smaller clients, Carter notes there has been significant take-up among larger clients so far, with over £800 million now invested in the funds out of the £1.7 billion the firm runs.
'Our proposition was launched five years ago and it is really simple. We think the vast majority of private clients have relatively similar needs and if you try to define it, you can probably place people into four to six different distinct buckets in terms of what they want to achieve with their money, and how much risk they want to take to achieve this,' Carter said.
'If you start with that as a high level principle and then if you can encourage clients to go into a limited number of strategies, that frees far more time for your investment team to do the value-added work, such as research, portfolio management, talking to clients and doing new business presentations and so on.'
He says this also removes the extra work of having to relate how individual portfolios to a house view.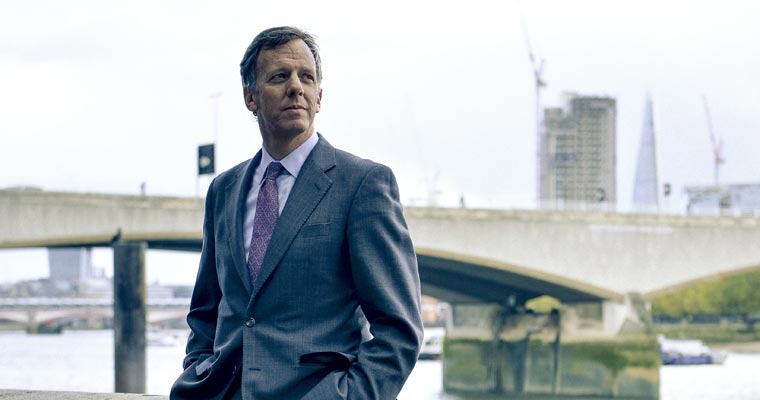 Carter's view that centralising investment management will ultimately foster growth in the business comes as no surprise after a scan of his career to date, which includes a stint centralising Barclays' private banking division. Here he created a central investment engine underpinning five different regions, which had previously run their own investment arms.
After this was a success, reflected in better performance and efficiencies across the business, he was brought in to do the same thing in Barclays' wealth and investment division, a role that took up the next six years of his career as he built out the investment function.
'It was exactly the same thing. You went to all of the different businesses, you merged the asset management capabilities and created a central investment management function,' he says.
'Once they were merged together, there was £60 billion in assets, 120 investment professionals in London doing everything from product origination, development and management, and research into all the asset classes, including manager selection.
'And we launched multi-asset class funds, model portfolio management and provided research recommendations for advisory and discretionary channels in the UK and globally.'
During this time he reflects that he learnt a number of things that have stood him in good stead for the rest of his career.
'From that point on I decided I would hire people that are brighter and better than myself,' he says.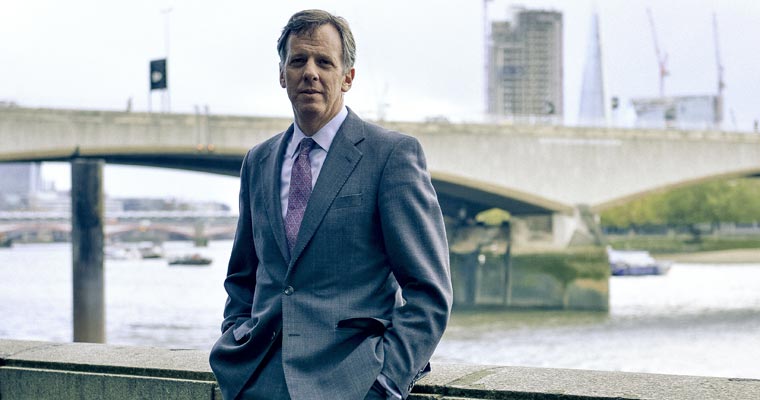 'I learnt that an awful lot of what happens in fund management happens because it is what fund managers like doing as opposed to what is right for the clients.
'Once you start creating change and engineering things from the perspective of what is right, it is funny how quickly things can fall into place. We merged lots of different propositions with virtually no loss of clients because the propositions were more relevant to the client base.'
However, as time went on and pressure internally grew to sell Barclays products to clients, Carter learnt another important lesson – 'pushing product is not necessarily a successful formula'.
'Selling product moved higher up the agenda and ultimately challenged the integrity of the proposition and it did not feel right,' he reflects. This spurred him to leave the bank after eight years and take some time out to travel.
After this, he went to work for Rothschild for two years as its global head of asset management and head of private banking for the UK and Channel Islands before joining Heartwood.
Carter began his career as a fund manager at Save & Prosper, where he started running a UK income fund aged 22 and later moved into US equities. He then moved to SG Warburg (which was later taken over by Mercury Asset Management), where he continued to run US equity funds and oversaw the firm's international equity fund range.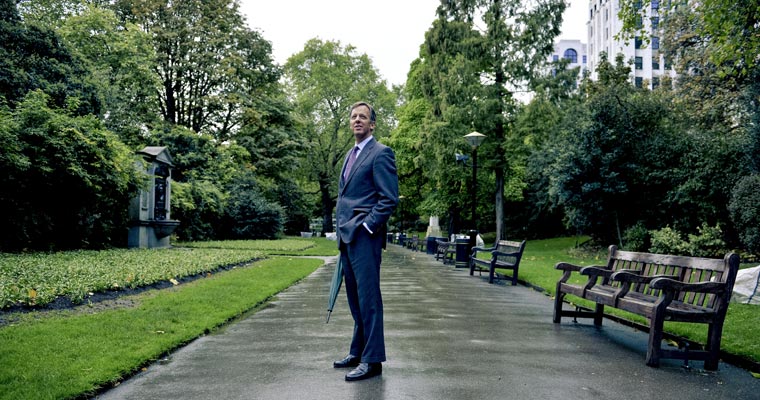 In the 1990s he launched a boutique with a number of colleagues. Called Johnson Capital Management, it ran institutional Europe, Africa, Far East mandates and had the backing of the Johnson family until 1993 when the family decided to pull in its overseas ventures as the bear market raged.
Carter then moved up to Scotland to head global equities for Ivory & Sime. Given his varied experience, it is clear that he still retains a passion for investing.
He says global growth is improving and Chinese growth appears to be stabilising around the 7.5% level. But although he expects the global recovery to continue, he says this does little to mask the fact that it is a sub-par economic recovery that is underpinned by an overriding sensitivity among investors to anything that can destabilise it.
He says this 'schizophrenic view' is reflected in the markets reaction to the prospect of tapering, which should ultimately be perceived as a positive thing, given that it indicates strengthening economic growth.
'We have two scenarios that will play out. Either the Americans shoot themselves in the foot and we see a correction in markets, which we think is unlikely or more likely is a continued improvement in economic data and confidence indicators offset by the fall in valuations in most asset classes, which means assets should progress from here on the basis of evidence,' he says.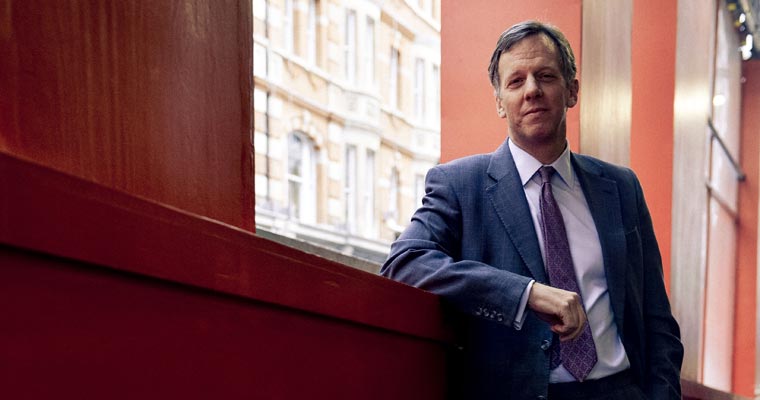 'What we are probably looking at is corporate earnings come through, global growth improves and consumers start to get more comfortable with things.'
If it reaches that stage he envisages interest rates will breach 3% and inflation will return to the system. This return to a more normal cycle could spark a correction, he says. While this is at least six to 12 months off, he warns when it hits 'you don't want to be fully risk-on'.
Against this backdrop, Carter is advocating a barbell strategy, which seeks to participate in the upside but also protect on the downside. This equates to a 10% cash position in the balanced strategy, with an overweight in developed market equities. In fixed income there is a neutral position on bonds, with a bias towards leveraged loans, investment grade and short duration US high yield, with some inflation-linked bonds.
He has no exposure to commodities or Japan – two areas he is not positive on. Over the past three years, the balanced strategy has posted a 20.7% return to the end of September with a maximum drawdown of -6.5%. This compares to a 16.8% rise by the ARC Sterling Balanced Asset private client index over the same period.
Now the Handelsbanken deal is complete, Carter remains optimistic on the opportunities the bank's network presents for Heartwood Investment Management, not least through the adviser and charity relationships the bank has established.
Perhaps most notable is its small and medium-sized enterprise client bank and the opportunities to use Heartwood's investment proposition to form the basis of an auto-enrolment solution.
'We think our proposition fits quite neatly into the new pensions regime, and we will be looking as a result of our link up with Handelsbanken to potentially enter that space,' he says.