Choosing to give up your annual bonus in order to invest in the future growth of your company is no small ask in this day and age, but it is clearly something that the majority of partners at James Hambro & Partners believe is worthwhile. 
One such, investment director John Langrish, explains: 'I believe so much in what we are doing that I have foregone things like annual bonuses. Most of the partners here have put their money back into the business – because we had the merger with Calkin Pattinson – and we actively bought this company out of JO Hambro Capital Management (JOHCM).
'There have been two fund-raisings since I have been here, so everyone is participating in that so we are not sat here taking a huge amount of money off the top, we are ploughing money back into a fast-growing company that we see there is a great future for. Not everyone that comes in is just given equity, they have to buy it, or earn it. I can say to my clients that all of my investable wealth is in the business.'
Langrish also views it as a positive and reassuring sign that the remaining 20% of James Hambro's share capital not owned by its staff is held by the fund managers at JOHCM through the partnership or direct stakes.
'Those guys are good investors. They make fantastic returns for their funds and they have seen the opportunity we have here and they are willing to put their own money in, as we are also prepared to put our money in.'
Esconced in one of the company's meeting rooms, which has unconventional art on the walls, including a pencil drawing of two dapper gentleman marked with a red squiggly line running through the background, one gets the feeling James Hambro is by no means a stuffy organisation.
While the wealth management business launched in April 2010 can lay claim to having the historic Hambro brand behind it, the young business has been outward looking in its approach, which helps explain why it has picked up assets from a number of different sources. 
Having grown assets to just under £500 million in the summer of last year since launch, the business has now passed the psychological £1 billion mark, following its merger with high net worth financial planner Calkin Pattinson & Company, with total assets under management, advice and administration standing at around £1.6 billion.
The two teams operate under the same roof in James Hambro's Mayfair office, while Calkin Pattinson has dropped its brand and is to be renamed James Hambro & Company, a subsidiary of the group and a separate entity to the existing investment management department.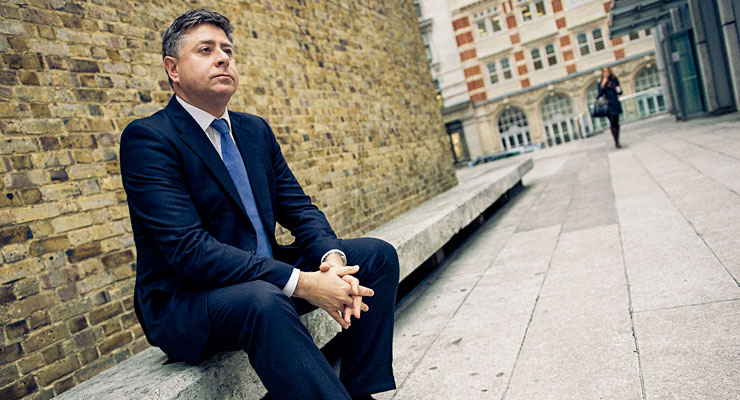 While chief executive Andy Steel says this makes things clearer structurally, it means the company – like many of its competitors – has its financial planning division labelled independent under the new retail distribution review (RDR) rules, while its investment arm takes the restricted label.
The deal not only gives James Hambro scale, but also enables its clients to receive financial planning advice, while Calkin's clients can gain access to James Hambro's discretionary investment service and expertise. Langrish and Steel expect the integrated and holistic approach to leave the business well positioned in the post-RDR world.
'Where is the real value added to the client? Is it in the investment piece or in the financial planning piece? If you can save the client 40%-50% in tax by putting them into the right vehicle that is quite a lot of investment return you need to generate to get to that level over a five or 10-year period.
'So you are making sure the client's finances are structured correctly in the right taxation planning and then looking at investments underneath that. There is no fixed way of doing this, but actually the two parts together are greater than the individual,' Langrish says.
Looking ahead, he expects growth to come from a number of channels, not least through intermediaries and disillusioned private banking clients looking for a more personalised service.
He also notes that picking up assets from advisers looking to outsource investment has proved an area where they are starting to gain traction, particularly following their appointment to Verbatim Asset Management's panel, the financial planning arm of the SimplyBiz Group.
But Steel stresses that this will not be marked by a broadbrush approach, which would see James Hambro's models appearing on a raft of external platforms.
'Verbatim was a toe in the water. We were very impressed with their process. It was exactly how we expected it to be, which is why we are comfortable to be on their platform,' he adds.
Langrish also anticipates that James Hambro's investment approach, relationship with JOHCM, and flexibility to offer clients direct equity exposure should leave the boutique well placed post-RDR as total costs come under the spotlight even more.
While the firm charges clients 1% for the first £5 million under management, Langrish says total expense ratios (TER) on client portfolios are competitive as clients gain access to direct equities – while portfolios tend to have relatively low turnover at around 25%.
He estimates a TER for a £1 million steady growth mandate ranges between 1.4% and 1.7%, depending on the proportion of direct stocks and collectives.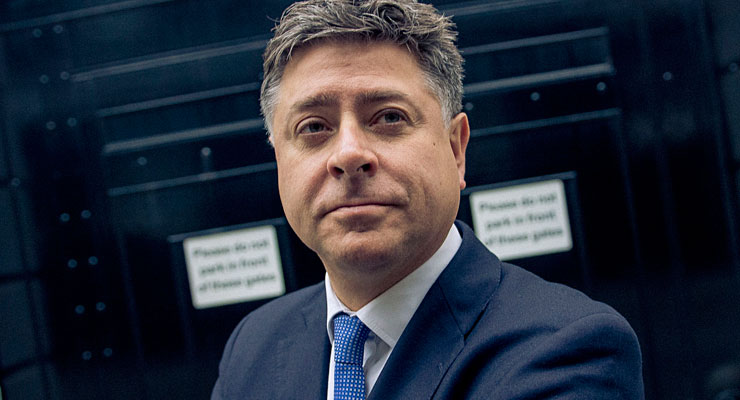 The team's focus on investing in stocks that pay out healthy and growing dividends has helped to drive performance in client portfolios. The firm's steady growth portfolios posted an average 12-month return of 11.2% compared to an estimated rise of 9.3% by Asset Risk Consultants' (Arc) steady growth index.
Since launch in April 2010 up to December last year, the average steady growth portfolio at James Hambro has posted a 20% return with volatility of 8.9%, compared to an estimated rise of 11.5% by Arc's respective index, which was achieved with estimated volatility of 7.7%.
As a result, James Hambro can claim second spot out of 48 investment managers in the steady growth area.
'Through my early training as an accountant and analyst, I learned that earnings are "fudgeable" but dividends aren't. They are something you receive cash in hand. They are a  reflection of management confidence in the future, so therefore we don't go for high yield stocks, we look for a sustainable and growing yield,' Langrish says, citing the examples of Intertek and Diageo.
More cyclical and consumer-oriented names have also made it into client portfolios recently, with David S Smith – a recommendation from JOHCM UK Equity Income manager Clive Beagles – helping to drive performance, alongside Roche and Nestlé.
Having moved to an underweight during the summer, the investment team has been steadily increasing equity exposure across private client portfolios since the autumn and has now moved to overweight.
Looking ahead, Langrish anticipates that equities can rise further, given the amount of money that is currently sat in assets delivering a real negative return.
'It is just beginning to move. The sheer amount of money that is sitting in assets delivering negative real return is staggering in our opinion,' he says, adding that in comparison equities have posted double digit returns.
'We think [the shift to equities] will continue and we are positioned that way. We don't think there will be a brick wall in bonds and we think markets will grind higher, but we think it will be an incremental move and not a sudden rush.'
The team is underweight bonds, with zero exposure to conventional government bonds, preferring to back high yield and index-linkers, which Langrish notes have received a boost following the Office for National Statistics' decision not to change the Retail Price Index.
The team is also underweight to neutral on alternatives, an exposure that includes several absolute return funds.
'We believe that with the amount of quantitative easing that has gone on… in the past, I have used the analogy that if you keep throwing damp logs on the fire, it will eventually catch. We feel there is an inflationary problem building up in the future.'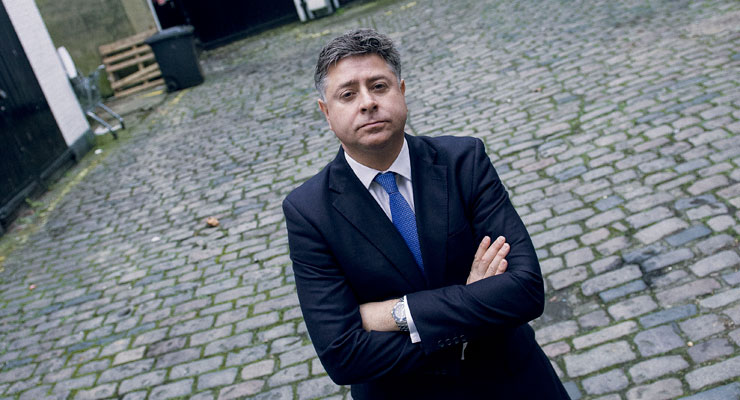 Langrish's background as an analyst and clear enthusiasm for investing in equities, alongside his enjoyment of working with clients, appear to have powered his decision to leave his job as head of UK equities and deputy head of portfolio management at Rothschild Private Banking & Trust to join the fledgling business in January 2011.
He recalls seeing a significant amount of change during his eight-year stint at Rothschild, which included working under around six chief executives as the firm shifted away from its traditional focus on institutional asset management.
He was able to contribute to significant asset growth during his time at there – a period which saw assets increase from £500 million in 2002 to £2.25 billion in 2010, and ended up running money for members of the Rothschild family.
But as head of UK equities and portfolio management, while also sitting on stock selection and asset allocation committees, he felt he was becoming too engrained in the management structure and missed day-to-day contact with clients.
'I felt I had done pretty much what I could. It was a great place to work and I really enjoyed working with the family, who were very supportive at the private bank and had a lot of patience with what was going on there,' he says.
Although it was a risk to join James Hambro at an early stage in its life, Langrish says he was attracted by the experience of the team and flat structure, the relationship with JOHCM, and the strength of its back office and systems.
'People could say why come to James Hambro? We are traditional, we have a great brand name. I have worked at Fleming, Rothschild and Hambro. If you ask anyone to name the traditional names that have a resonance with people in a world where people are fearful and mindful of the level of trust they have with advisers because of the various scandals,' he explains.
Two years on Langrish, who featured in Wealth Manager's Top 100 in 2012, is clearly relishing his role at James Hambro and is excited about the company's growth prospects.
'It has been a good two years for me and for us as a business. That three-year milestone will be very important for us, particularly in terms of getting in front of intermediaries,' he says.