Citywire printed articles sponsored by:


View the article online at http://citywire.co.uk/wealth-manager/article/a700672
Peter Hargreaves: there's no advantage in being first mover on pricing
by Gavin Lumsden on Sep 04, 2013 at 12:55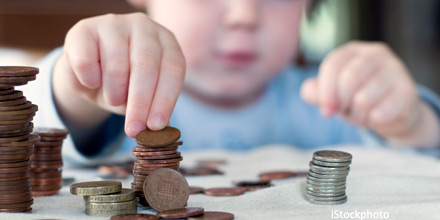 Hargreaves Lansdown co-founder Peter Hargreaves sees little value in being the first platform to reveal its new charging structure.  
Under the second phase of the RDR reforms (RDR2) platforms like Hargreaves Lansdown from next April will be banned from taking a share of the annual management charge levied by fund managers.
In place of these rebates platforms will have to charge customers fees. Hargreaves Lansdown previously said it would unveil its new tariffs this month but has decided to postpone this to next year.
Hargreaves said: 'We don't know how investors will respond to the new pricing structure,' adding: 'There's no advantage in being a first mover, said in an interview with Citywire Money.
'We're going to be sensible and wait to see what everybody else does,' he said.
However, the firm did confirm it would abolish the monthly platform fee of £1-£2 that sparked criticism a year ago when it was applied to low-cost tracker funds and other funds that do not pay rebates.
Record profit
Hargreaves made his comments after another set of bumper numbers for the Bristol-based firm, which showed a 28% rise in profits in the 12 months to 30 June to a record £195.2 million, while assets under administration leapt 38% to £36.4 billion.
Meanwhile levels of net new business soared 59% to £5.1 billion, breaking a two-year lull, as new regulations in January contributed to an 85% increase in money transferred from rival platforms used by financial advisers.
Hargreaves said there had been 'a huge amount of pent-up demand' released by the requirement for investment platforms such as Cofunds and FundsNetwork to allow people to move their fund holdings electronically. Previously, investors had to sell funds and reinvest their money if they wished to change platforms.
The first phase of the retail distribution review (RDR) reforms, which abolished the payment of commission to financial advisers, also contributed, said Hargreaves.
The firm attracted 76,000 new customers in the 12-month period taking total numbers to 507,000 as people ether objected to the new fees their advisers were charging or found they were abandoned by advisers either exiting the business or attempting to look for more lucrative clients.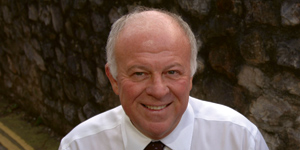 'We think we've gained an awful lot of orphan clients from advisers who have given up after RDR1,' said Hargreaves (pictured). He believes his company offers a cost-effective way for people to manage their investments without advice.
Super clean makeover
HL also claimed it was making progress in talks with investment groups over so-called 'super clean' fund charges. 
A 'clean' charge on a unit trust or open-ended investment company is the annual management charge minus adviser commission, typically around 0.75% or half the traditional charge of 1.5%. A 'super clean' charge is where a platform negotiates a discount below this rate.
Hargreaves, the biggest fund supermarket in the country, says 68% of the funds on its 'Wealth 150' list had agreed super clean rates.
However, the list is under review with Hargreaves considering switching to 30 'core' funds that agree exclusive super clean rates with it. It insists its list of preferred funds is investment-led, combining its research with good prices.
Market reaction
Analysts at Peel Hunt and Canaccord Genuity maintained their 'hold' rating on the stock, pointing to the strength of the results.
At 12.35pm shares in the firm were sitting on a loss of 1.26%, or 13p at £10.18, recovering from an intraday low of £9.47.
Read more...
on Dec 06, 2013 at 14:28