Citywire printed articles sponsored by:


View this article online at http://citywire.co.uk/wealth-manager/article/a762196
Profile: Nutmeg - 'there is regulatory momentum behind us'
Few people in wealth management will be unaware of Nutmeg, the low cost firm that offers investment management for those with portfolios with as little as £1,000.
The company could be perceived as a thorn in the side of some of the more traditional wealth managers, highlighting the ills and errors of an industry that is undergoing profound change as it slowly adapts to the 21st century.
It is also something of a guinea pig for the post-retail distribution review (RDR) world. A predominantly online model that is powered by technology and primarily invests in lower cost exchange traded funds, Nutmeg is seeking to plug the advice gap.
It caters to Joe Public's growing need to take control of their own savings and pensions, a market that many firms would like to enter but have not done so yet due to a fear of regulatory requirements.
Almost two years since its launch, Nutmeg has never been stronger. Over 35,000 users have signed up, while the business has attracted the attentions of a number of high profile backers. The most recent include Schroders, Carphone Warehouse founder Charles Dunstone and Icap chief executive Michael Spencer, who formed part of a group that ploughed £18.9 million into the business in June.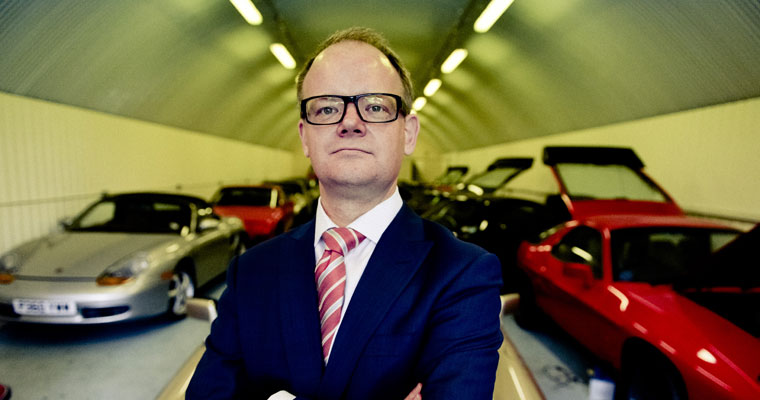 Sitting in Nutmeg's offices in London's not-quite-gentrified Vauxhall, not far from Citywire HQ, chief investment officer Shaun Port reflects on the journey since launch in September 2012.
'It has been really exciting. We were starting with a clean sheet of paper. We had no legacy issues and could purely focus on clients and what is right in terms of the client proposition. It has been great fun getting the message out, and I have really enjoyed talking about a new way of running money for clients.'
Nonetheless, he acknowledges that providing investment management services for smaller clients means the quest for scale is key.
'It is harder managing a £10,000 portfolio than a £10 million portfolio but it is worth it, so we have really focused on scale. The last year in particular was all about scaling this business. Every decision we make we think: is this scalable? How do we deliver this for one million customers and do this effectively? We are focused on the client but also how we do this at scale so we can offer this service to everyone,' he says.
More about this:
More from us
Archive