Citywire printed articles sponsored by:


View this article online at http://citywire.co.uk/wealth-manager/article/a746578
Profile: the Frank Investment founder's journey from trading to funds
The Wolf of Wall Street has distorted many people's view of life in the City. While there no doubt were plenty of wheeler-dealer types looking to make a fast buck, Frank Investments' Paul Sedgwick, who had a long and distinguished career in the Square Mile, says most brokers operated with an integrity not depicted in the film.
'The City was fun in the 1980s,' he recalls. 'I got asked to do a talk at my daughter's school about life in the City and the first question I was asked was if it was like The Wolf of Wall Street. In the film, we are talking about a boiler room and I have no experience of that.
'When I started out you had no compliance departments and you regulated yourself. Your word is your bond was the standard we worked to.
'When I started working on the floor of the London Stock Exchange as a jobber you had to get to the brokers as quickly as possible, but you weren't allowed to run. I once accidentally bumped into a senior partner and kept going to complete my job. It was pointed out to me and I had to find him later and apologise. You were very much judged on the way you behaved.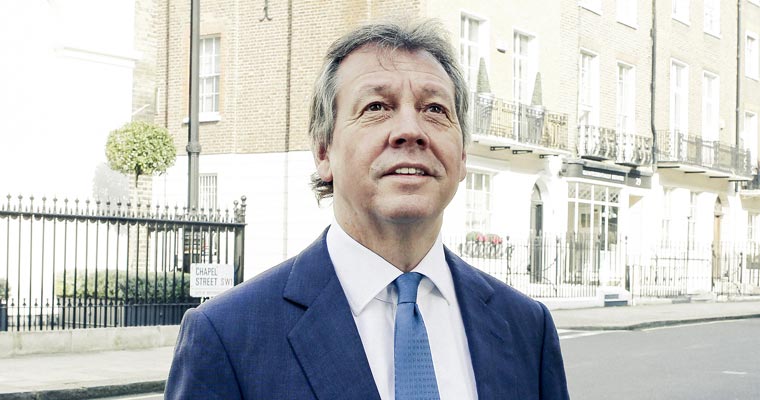 'If you damage your reputation it does get around very quickly.'
It is probably no surprise that Sedgwick ended up in the City. His father Peter was a fund manager at Schroders before going on to lead the firm, first as chief executive, and then as chairman before retiring.
From an early age Sedgwick remembers his father coming home from work and explaining to him about the stocks he had bought. He believes this gave him a good grounding in the art of investing.
In his first interview, he recalls that the firm's boss 'took a bit of a bit of flyer' hiring him. Although his qualifications were 'reasonable', they were not 'outstanding'. Sedgwick stresses it was much more of a people business back in the day but he repaid Ackroyd & Smithers' faith in him, starting out as a jobber before being made a member of the Stock Exchange in 1985.
Big Bang rang in the changes the following year, but also provided Sedgwick with the opportunity to broaden his skill-set.
More about this:
What others are saying
Archive