Regions - Emerging MarketsRSS
Santander Asset Management has hired a former senior manager from Schroders.
AA-rated Fidelity Emerging Markets manager Nick Price highlights some of the emerging world's best banks, and expresses trepidation about some of its largest.
Despite international pressure on the country, ACPI's Daniel Moreno is holding local and hard currency Russian debt as his largest positions.
The Financial Conduct Authority (FCA) has issued a further warning to consumers about the risks of investing in corporate bond funds.
Citywire AA-rated Peter Leger says local players aren't off limits, but cautions against being caught out in Africa.
Brokerage Tullett Prebon has revealed that it will retain Terry Smith as a consultant for the next two years.
Profits at City of London Investment Group fell almost a fifth over the 13 months to the end of June
Citywire reveals the funds run by AAA-rated managers that contain less than what Barcelona paid for Luis Suarez.
F&C has closed two funds, including one run by a Citywire A-rated manager.
The manager said the defensive portion of his portfolio would help shield investors if we see more market volatility.
Why is every manager in the Global Small & Medium Companies sector struggling?
The Fed will shut down its five-year programme of asset purchases in October
The North American fund and Pacific Growth fund will be merged into their passive counterparts.
First State Greater China Growth manager Martin Lau took advantage of fears over a China slowdown to add to his cyclicals exposure during the recent sell off.
Coutts' CIO Alan Higgins said tightening by the US Federal Reserve next year could result in a 10% correction in US equities, which investors should view as a buying opportunity.
Investors continued to pour money into equity funds at a rapid pace in May despite peaky looking valuations
Andy Pomfret will become a non-executive director on Adithep Banabriksha's Aberdeen New Thai trust in September.
News sponsored by:
Unconstrained investing: Opportunities accross the board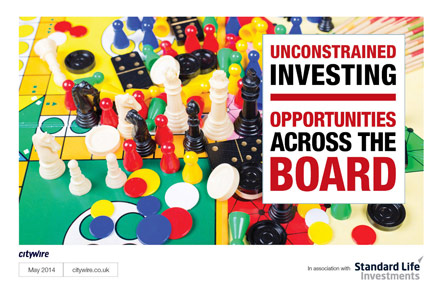 SLI's Ed Legget, Thomas Moore and Mikhail Zverev discuss unconstrained investing.
Franklin Templeton's Richard Bullas on UK smaller companies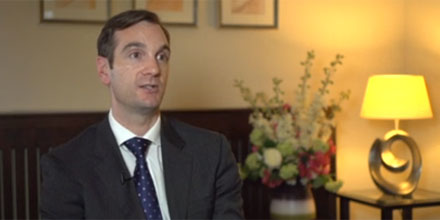 Richard Bullas, Portfolio Manager, Franklin UK Smaller Companies Fund and delegates at Citywire South West talk UK smaller companies.
Citywire TV
What would prompt Roland Arnold to sell the likes of Ashtead and Howden?