Regions - EuropeRSS
Ed Heaven, a portfolio manager at Standard Life Wealth in London, is to join Montanaro Asset Management later this year.
Data from Citywire Discovery reveal the very few managers adding value in the European small and mid-cap space.
Crispin Odey is critical of BSkyB's approach for Sky Deutschland, stating that he will not sell his shares in the deal.
BlackRock has closed its European Opportunities Extension fund to new money, having taken similar action with several other European mandates over the past year.
The Jupiter Merlin team has added the Evenlode Income fund, managed by Rathbones alumnus Hugh Yarrow, to two of its portfolios.
The annual management fee on the £355 million TR European Growth trust has been increased.
Bond specialist Michael Della Vedova is looking to the secondary market for 'tried and tested' bets as primary plays prove troublesome.
Citywire reveals the funds run by AAA-rated managers that contain less than what Barcelona paid for Luis Suarez.
Investors need an information advantage in order to beat the market, according to a study by a leading academic.
Why is every manager in the Global Small & Medium Companies sector struggling?
The group has made a version of its huge short duration bond fund available to European investors.
Schroders has acted to staunch flows into its catastrophe-bond fund less than a year after its launch.
Over the last three years John Baker's European fund has outperformed his peers by 10%. We find out the secret to this success at Citywire Scotland.  
Niall Gallagher, the A-rated manager of the GAM Star Continental European Equity fund, says European equities are 'very attractively' priced and names five of his top stock picks.
Coutts' CIO Alan Higgins said tightening by the US Federal Reserve next year could result in a 10% correction in US equities, which investors should view as a buying opportunity.
News sponsored by:
Unconstrained investing: Opportunities accross the board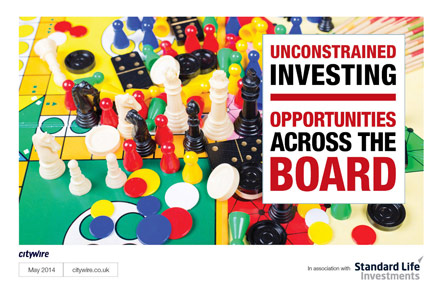 SLI's Ed Legget, Thomas Moore and Mikhail Zverev discuss unconstrained investing.
Franklin Templeton's Richard Bullas on UK smaller companies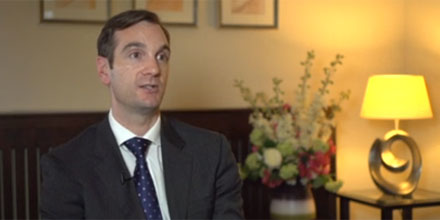 Richard Bullas, Portfolio Manager, Franklin UK Smaller Companies Fund and delegates at Citywire South West talk UK smaller companies.
Citywire TV
What would prompt Roland Arnold to sell the likes of Ashtead and Howden?