Regions - GlobalRSS
The global equity income sector only used to have a couple of members but in recent years it has been expanding as new funds have been launched and others have broadened their remits
Citywire A-rated Leigh Himsworth is to quit City Financial and join Fidelity.
Jonathan Miller explains what the increased range of active managers and the addition of US-based mutual funds means for investors.
Fredrik Nerbrand, global head of asset allocation at HSBC, explains why he is backing safe-haven government bonds.
Asset manager announces new named portfolio manager on multi-strategy, alternative beta-focused fund.
Brokerage Tullett Prebon has revealed that it will retain Terry Smith as a consultant for the next two years.
Jupiter's Merlin multi-manager team has bought into Neil Woodford's new fund, Wealth Manager can reveal.
The Jupiter Merlin team has added the Evenlode Income fund, managed by Rathbones alumnus Hugh Yarrow, to two of its portfolios.
Bond specialist Michael Della Vedova is looking to the secondary market for 'tried and tested' bets as primary plays prove troublesome.
Citywire reveals the funds run by AAA-rated managers that contain less than what Barcelona paid for Luis Suarez.
Close Brothers Asset Management have dialled up equities to satisfy clients' thirst for income.
River and Mercantile has launched a new strategy for Alex Stanic, the firm's head of global equities, at the request of an institutional client.
Why is every manager in the Global Small & Medium Companies sector struggling?
The launch of Aviva's Gars-like rival has been eagerly awaited since Euan Munro, the architect of Gars, joined the firm back in January
What are the danger signals that deter discretionary managers from buying in to a fund?
A trust that I have always been interested in – because it is a bit like the imaginary fund I would run if I won the Euromillions lottery – is London & St Lawrence
The Citywire + rated manager has compared current market conditions to Dizzee Rascal's iconic rap anthem.
Old Mutual's bond guru has some advice for Carney one year after he took the helm at the Bank of England.
Schroders has acted to staunch flows into its catastrophe-bond fund less than a year after its launch.
What should investors make now of the mixed signals that question the strength of global equity markets
News sponsored by:
Unconstrained investing: Opportunities accross the board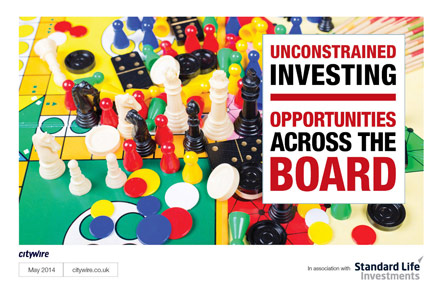 SLI's Ed Legget, Thomas Moore and Mikhail Zverev discuss unconstrained investing.
Franklin Templeton's Richard Bullas on UK smaller companies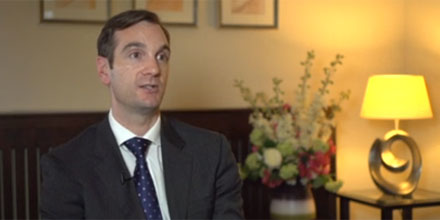 Richard Bullas, Portfolio Manager, Franklin UK Smaller Companies Fund and delegates at Citywire South West talk UK smaller companies.
Citywire TV
What would prompt Roland Arnold to sell the likes of Ashtead and Howden?