Regions - Global - Page 2RSS
Schroders has acted to staunch flows into its catastrophe-bond fund less than a year after its launch.
What should investors make now of the mixed signals that question the strength of global equity markets
Gardiner will take up the post of global investment strategist at Rothschild.     
Investors continued to pour money into equity funds at a rapid pace in May despite peaky looking valuations
'We are not out here to beat a drum and say that this is a market that you have to be buying.'
Questions are being asked about the government's plans to reveal the personal information of trust beneficiaries.
The FTSE 100 sheds yesterday's gains as BSkyB rattles BT Group with plans for a European football channel.
An aggressive sell off in 'over owned' midcap stocks came as a surprise to many UK all cap managers says SVM's Citywire + rated manager.
At the height of his fame Hart, who managed the F&C investment trust for 28 years, had around 500 investors flocking to his AGM and lunched with the likes of Warren Buffett.
The company used the term to justify its 35% allocation to index-linked bonds in the Ruffer Investment Company
Vestra Wealth head of investment solutions Meena Lakshmanan has slashed her equity exposure by 10%, rotating most of this into cash as she looks to lock in profits.
Citywire Discovery reveals the best Indian equity managers for the good times - and the bad
£2.9 billion in assets have transferred to Aberdeen's equity team following its takeover of Scottish Widows Investment Partnership. 
Contrarian investor Alastair Mundy has explained why he is backing Tesco despite a wider market flight from the beleaguered supermarket.
This week, Citywire Discovery reveals which global equity income managers have fared best through boom and bust.
The firm said the fund would target an annualised return of 7% by combining high conviction long-only investments with a range of defensive market neutral trades.
Smith's decision to stand down as chief executive of Tullett Prebon to focus on FundSmith shows his commitment to asset management.
Ian Bates has quit AXA Investment Managers to join Neuberger Berman, which is to launch a European high-yield bond fund for him.
Artemis Investment Management has recruited Raheel Altaf onto its quant-based team.
Skagen has launched a global corporate bond fund that will be managed according to the group's value style.
News sponsored by:
Unconstrained investing: Opportunities accross the board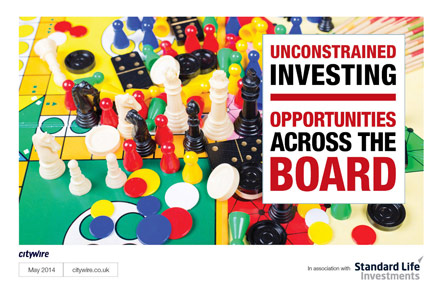 SLI's Ed Legget, Thomas Moore and Mikhail Zverev discuss unconstrained investing.
Franklin Templeton's Richard Bullas on UK smaller companies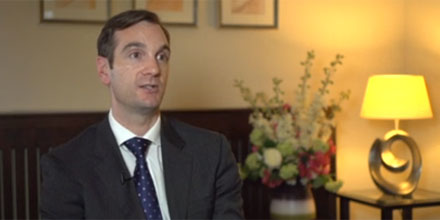 Richard Bullas, Portfolio Manager, Franklin UK Smaller Companies Fund and delegates at Citywire South West talk UK smaller companies.
Citywire TV
What would prompt Roland Arnold to sell the likes of Ashtead and Howden?