Citywire printed articles sponsored by:


View this article online at http://citywire.co.uk/wealth-manager/article/a757908
Should we be worried that volatility has disappeared?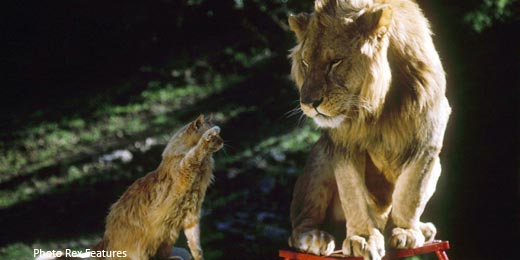 With many major indices rallying towards and achieving new highs, investors could be forgiven for celebrating, but the lack of volatility has some gearing up for a potential jolt.
Recent weeks have witnessed the US's S&P 500 reach successive new highs, while in the UK the FTSE 100 has edged closer towards its 1999 all-time peak. Over the past three months the two have achieved respective rises of 3% and 4%.*
While many have cheered the positive run, others are becoming concerned over the apparent complacency.
Looking at present market backdrop, Mike Felton, manager of the M&G UK Growth fund, said that implied volatility across bonds, currencies and equities was close to multi-year lows.
Felton pointed out that during the period leading up to the financial crisis, investors were persuaded that financial authorities had become more adept at managing peaks and troughs in the cycle, reducing the risk of major economic disturbance, which encouraged borrowers and lenders to worry less about risk with what turned out to be dire consequences.
He said: 'We can see echoes of this in some markets now. The risks attached to shocks have been heavily discounted away, but the fact that bad things have not happened does not mean that they will not happen.
'Shocks, by definition, are not broadcast beforehand. Of all the multifarious bubbles that exist in this quantitative easing (QE) world, perhaps the biggest and most worrying is a "bubble in complacency". The market appears overly complacent regarding economic and geopolitical risks that, whilst contained, have not gone away.'
While there is no shortage of commentators pointing out that things are expensive, Mark Tinker, head of AXA Framlington Asia, sees this matter as part of the 'wall of worry' that equities traditionally have to climb.
He said: 'After a big sell-off, investors tend to shun whatever risk they perceive to be the problem, and in the case of equity market sell-offs it is usually defined as equities themselves. It happened in 1987, 1994, 2000, 2007, and certainly if you think there is something magic about the number 7, then surely we are due another one now.'
Tinker noted that many of these commentators were pointing to the low level of the VIX (Volatility Index), also referred to as 'the Fear Index', as evidence that something was amiss. He said: 'In the old cowboy movies, the hero would get nervous because it was 'too damned quiet out there', and that is certainly the way people are feeling at the moment.'