Smart Beta News
The UK Controlled Volatilty fund will track the 30 least volatile stocks on the FTSE 100, which currently yield around 3.8%.
The EDHEC-Risk Institute's latest survey of European investors in ETFs has revealed that the popularity of hedge fund products in the space has simultaneously jumped and slumped.
In an exclusive new column for Wealth Manager, Bestinvest founder John Spiers expresses his surprise how attitudes to passive investing since his career started in the 1970s.
Vincent Denoiseux, a director in Deutsche Asset & Wealth Management systematic funds business, analyses the smart beta trend of investors looking to create portfolios of risk factors.
The latest S&P Index Versus Active scorecard reveals mid caps to be the best performer among active equity funds, as active bond funds outperformed passives.
An exchange-traded fund (ETF) launched two years ago to invest in short-term volatility is to close.
Citywire's complete service for multi-asset investors
Click to enlarge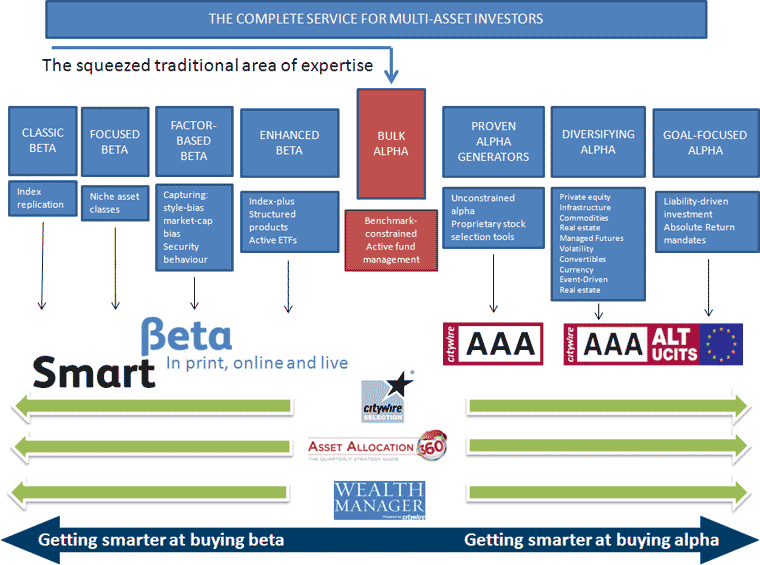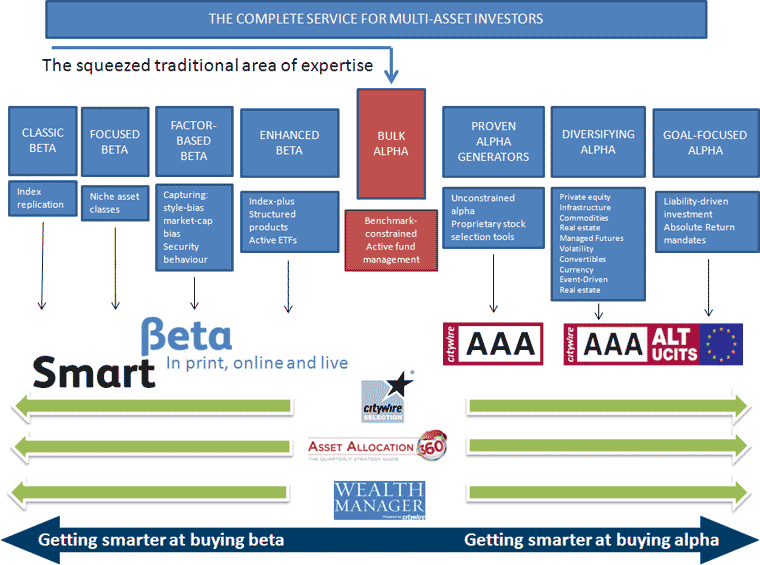 ETFs
Structured Products
Passive Funds