Citywire printed articles sponsored by:


View the article online at http://citywire.co.uk/wealth-manager/article/a710956
Smart beta 'isn't necessarily smarter', warns iShares
by Robert St George on Oct 21, 2013 at 11:02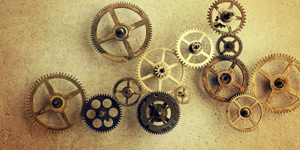 Investors should not make the mistake of presuming smart beta strategies are necessarily smart, iShares has argued.
In Europe, the use of index funds and exchange-traded products has risen from 4.1% of assets under management in 2004 to 11.6% in 2013. This could yet more than double, with the equivalent penetration rate in the US standing around 25%, according to Stephen Cohen, head of Europe, Middle East and Africa investment strategy and insight at iShares.
But investors rushing into such funds should be discerning, Cohen told Wealth Manager ahead of the launch of a new iShares report, The Art of Indexing.
'As the range of indices and products expands, many of these are being called smart beta and we believe this is a misleading label,' said Cohen. 'New types of beta, including non-capital market-weighted indices aren't necessarily smarter or better, simply different. We recommend that investors reframe the concept of indexing. Focus on the outcome it targets, whether that's to enhance returns or control specific risks, and then consider how that strategy might play out against the economic and investment landscape.'
As an example of a simple sort of factor investors should bear in mind, iShares highlighted the inclusion of South Korea in MSCI's index of emerging markets, which is excluded from the Ftse version. Over the past three years, the latter has lagged the former by 3 percentage points. 'Country tilts lead to sector tilts,' observed Ursula Marchioni, head of Europe, Middle East and Africa equity strategy and exchange-traded product research at iShares.
Marchioni added: 'There's a myth that tracking an index is a simple and automated process. This is simply incorrect. There can be significant differences between benchmarks, index-based investment vehicles and management styles, let alone between product providers. Investors looking at index funds need to apply due diligence as thoroughly as they would with actively managed funds.'
Sponsored by:
More on ETFs:
More about this article:
Asia & EMD: risks vs opportunity