Citywire printed articles sponsored by:


View the article online at http://citywire.co.uk/wealth-manager/article/a602247
Smart beta roundtable: where next for exchange traded funds?
by Emma Dunkley on Jul 06, 2012 at 11:53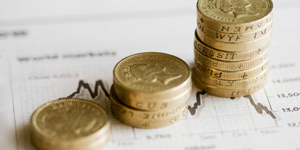 A panel of experts gathered at the Four Seasons hotel in London to discuss the key concerns and challenges faced by investors using ETFs, as well as where the key opportunities are in this market.
Charlie Parker, director, Citywire Wealth Manager: Today we are going to look at the trends among investors in increasing their use of beta-based products.
We use this phrase widely, because it includes more than just exchange traded funds (ETFs) or more than just index funds. It is a whole spectrum of different ideas that are making their way into portfolios.
There is an environment where people are thinking about how they introduce beta-based products into their portfolios. But it also throws up a lot of challenges: what are the portfolio construction problems that emerge? What are the opportunities?
Ana Armstrong, chief executive, Armstrong Investment Managers: ETFs can present a very important part of a client's portfolio. ETFs are improving, becoming smarter, while investors are becoming more and more aware of some of the shortcomings of ETFs. I can see them developing further and making their way into portfolio construction.
Mario de Bergolis, head of operational due diligence, Vestra Wealth: We still have some clients who have the active versus passive argument. So, traditionally what we've got is the core of portfolios in actively managed strategies and then only satellite in other passive funds.
Ben Smaje, managing director, Kennedy Black Wealth Management: We manage portfolios almost exclusively from a beta point of view. We don't try to time the market, and we don't believe in stock picking.
Rebecca Murphy, business development director, North Investment Partners: John Husselbee, who is our lead fund manager, has always actively used passives within his portfolios, predominantly ETFs initially, but also latterly index funds. It is primarily to access asset classes and for tactical asset allocation as well.
We are seeing a greater demand from the IFAs that we're working with to use these sorts of passives within our portfolios more actively. Also, to access more and more asset classes, while reducing the overall cost of the proposition.
Mark Harris, multi asset fund manager, Eden Financial: I've used ETFs for quite a long time now in a wide range of roles, including all the items just mentioned, but mainly it's thinking about efficiency within the portfolio, in terms of liquidity and cost, as well as using them sometimes for tactical purposes, albeit there are other mediums that can be used.
Sponsored by:
More on ETFs:
More about this article:
More
Look up the fund managers
More from us
Asia & EMD: risks vs opportunity