Citywire printed articles sponsored by:


View the article online at http://citywire.co.uk/wealth-manager/article/a587660
Sofat: the perils of short ETFs
by Emma Dunkley on May 09, 2012 at 12:34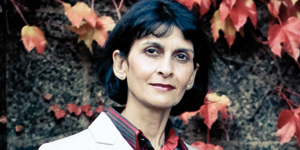 Anna Sofat, director of Addidi Wealth (pictured), talks about the difficulty in finding consistent active managers and how exchange traded funds (ETFs) capture rewards.
What type of beta products do you use and why?
We tend to use widely diversified, broad market beta products to capture the broad returns owed to the owners of companies on the equity side and to lenders on the bond side. Equity exposure is to both developed and emerging economies. We also consider using more specialised beta products that capture specific market risk factors such as value and smaller company exposure.
How do you choose the type of beta products to implement your views?
We have specific criteria we look at as part of the selection and due diligence process. At the highest level, we make sure we fully understand the rationale behind the product structure, including its choice of benchmark, or risk factor definition, its replication methodology – preferring physically replicated approaches – as well as the product's tracking error. The total expense ratio, fund size, the firm's reputation and wider indexing capabilities are also important elements of the process. Counterparty risk, through securities lending, is also reviewed.
Why can ETFs be seen as efficient vehicles for tapping large markets?
Given the significant challenges that active managers face in generating alpha consistently over time, and the challenges investors face in separating skill from luck in manager records and identifying 'winning' managers, passive products such as ETFs can provide a highly effective means of capturing the bulk of the rewards of global capitalism at a stroke. It's not that there are no skilled managers out there, there are. The difference is that when we have to choose, the chances of a favourable outcome for clients lies in choosing a passive approach.
Are there any asset classes where you think beta products are inefficient, such as fixed income?
The efficacy of beta products in the fixed income space is actually potentially greater than in the equity space. A recent study by Vanguard reveals that after taking into account survivorship bias, in each of the three classes of bond funds reviewed (government, corporate and diversified) a majority of active funds get beaten by the market. Over 10 years only 5% of government bond funds, 20% of diversified funds and 35% or so of corporate bond funds beat their benchmarks. As you can see, they work pretty well in the fixed income space.
We do think that many new products offered at a sector or single market level make little sense, although active market timers may disagree. But that is their game, not ours.
Sponsored by:
More on ETFs:
More about this article:
Asia & EMD: risks vs opportunity