Citywire printed articles sponsored by:


View the article online at http://citywire.co.uk/wealth-manager/article/a730845
The golden opportunity in the commodities rout
by Robert St George on Feb 05, 2014 at 11:53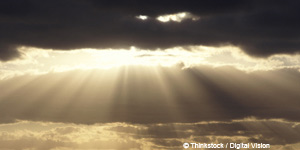 It's all about the dollar. Instead of focusing on supply and demand, UBS global commodities and mining strategist Julien Garran takes a different approach to analysing what is likely to determine resource prices this year.
'Changes in FX flows have driven every major change in commodity prices for the past 30 years,' according to Garran. Thus the recent commodity bear market has not simply been coincidental with that in emerging markets, and nor were their synchronous bull markets.
Garran now expects the US dollar to remain strong, drawing capital back from emerging markets and so depressing commodity prices. 'It's all about capital flows.' He is confident in the strength of the dollar thanks to the progressive withdrawal of liquidity from the Federal Reserve, which he believes will continue for three reasons.
First, unemployment keeps falling. Second, consumer spending is rising. And third, prominent Fed members – Jeremy Stein and Richard Fisher – are publicly fretting about credit overheating. 'If anything, we suspect the Fed may become more hawkish,' predicted Garran. James Steel, chief commodities analyst at HSBC, concurs that 'the Fed is ahead of most central banks' and that this is likely to provide a 'modest' interest rate differential between the US and other major economies.
Garran adds that the US current account deficit is undergoing 'profound change' too, shrinking due to the benefits of cheap domestic shale energy and onshoring, and so keeping more capital in the country.
China could be the exception to all this, Garran acknowledges, as its current account surplus and domestic savings rate could help it decouple from international capital flows.
However, Garran is still pessimistic about the outlook for the country and so its prospects for supporting commodity prices. In the short term, he notes that its restocking process occurred late last year, and won't pep markets in the months ahead. The omens aren't better for the longer term, with Garran observing that China's debt to GDP ratio – a measure of whether investment has been productive – has surged from 160% in 2005 to 220% last year. When Garran factors in shadow financing, he gets to 260%, suggesting a great many bad loans with which China will eventually have to reckon. He cites recent liquidity crunches in the country as evidence that that is starting to manifest.
Yet if that dampens industrial commodities, Garran professes that he is 'very excited' about the opportunity to buy gold and silver. He characterises the current market environment as a 'disinflationary boom', in which it is best to be out of gold and long technology stocks.
Garran is now watching for two technical signs that liquidity 'will pass a tipping point' and credit will tighten: that US tech stocks' momentum reverses and that US high-yield debt ETFs start to fall. 'As liquidity starts to turn, get ready to buy gold and silver. It will be tricky for a lot of risk assets, but it will be bullish for gold.'
In Steel's opinion, the period of trickiness for gold is now complete. He contends that a premium was built into the gold price on the presumption that quantitate easing would precipitate inflation; as inflation failed to materialise, that premium unwound.
Sponsored by:
More on ETFs:
More about this article:
Asia & EMD: risks vs opportunity