Citywire printed articles sponsored by:


View this article online at http://citywire.co.uk/wealth-manager/article/a446389
Wealth Adviser: The Weatherbys team on building the business for the next generation
The challenge for any centuries-old firm is to stay true to its traditions and core values, while being progressive enough to ensure that it can meet the needs of the demanding modern-day customer.
Weatherbys Bank certainly has a rich history to tap into, but it is not an institution that rests on its laurels. Business has been booming since the onset of the financial crisis, and the bank is broadening its financial planning offering to include discretionary investment management this month.
Formed by the eponymous James Weatherby in 1770, it is one of only two family-owned private banks in the country, although its roots lie outside of the banking industry.
Roger Weatherby, the group's chief executive and the seventh generation of family members running the company, explains that his ancestor, James Weatherby, was a solicitor by trade and used to hold the stakes for horse races.
'In those days, races tended to be between two horses, typically owned by aristocrats, and they would put up considerable amounts of money – often more than £100,000 in today's money,' he says. 'Being a solicitor, he held the money and over time he started to record the times of the races, the jockeys and the breeding of the horses.'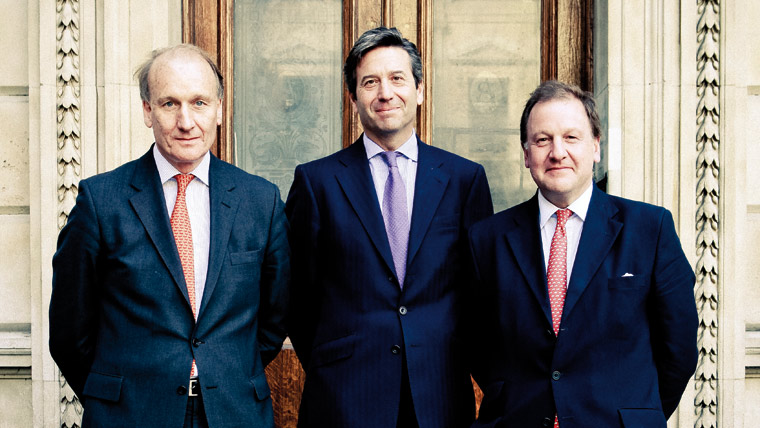 It certainly was high stakes betting in those days. Weatherby says there was one story of two rival landowners, who lived on hills opposite each other, having a race where the loser had to demolish their house. Even one of the meeting room walls in Weatherbys' West End office tells a story, featuring a reprint of James Weatherby's record of one early race for 1,200 guineas – around £750,000 in today's money.
Weatherbys continues to act as the official bank of the British Horseracing Authority, which means that it handles all fees and prize money from small local meets to the Grand National and the Derby.
Because Weatherbys is so integral to the horseracing industry, many of its stakeholders have an account with the bank. In 1994, it decided to make use of this by launching a full banking service, offering cheque books, credit cards and other typical retail offerings.
'In the short term, we envisaged we would be able to persuade people to do all of their racing business through Weatherbys Bank, but not necessarily all of their personal and business banking with us,' Weatherby says. 'As it happened, at this time the high street banks all started closing their market town branches, going the overseas call centre route. From what we call the racing banking, more and more customers started asking us if we can look after their families, estates and businesses. Our traditional banking business grew from that.'