Citywire printed articles sponsored by:


View this article online at http://citywire.co.uk/wealth-manager/article/a660262
Wealth Manager: 7IM CEO Sheridan - a small ship is better than a sea of mediocrity
7IM chief executive Tom Sheridan may have been born in the Bronx, but he can come across more John Wayne than Al Pacino. 'I find you are better off with a small number of people who know what they are doing,' he growls at one point, reflecting on the small number of people in his investment team, 'than with an army of idiots'.
In sober tie and immaculate white business shirt, he looks a lot like Wayne's taciturn, hard-boiled parachute commander lieutenant colonel Benjamin Vanderoot from D-day drama The Longest Day would have done, had he gone into a career in financial services rather than the US armed forces.
That air of crisp, almost military, efficiency offers an obvious point of comparison with his business partner of almost 20 years and 7IM marketing director Justin Urquhart Stewart, who during a short intervention into the interview is as ebullient and expansive as ever in his trademark red braces, floppy hair and beard.
Having been a driving force behind two of the best-known financial brands of the last 20 years – the two met at Barclays Stockbrokers in the 1990s as its annual turnover went from £5 million to £50 million, they have apparently found some complementary qualities, however. In the decade since 7IM launched it has gathered £4.6 billion in assets managed on behalf of almost 10,000 advisers. While its first-mover advantage may have been eroded by sector rivals, recent growth has shown no sign of slowing down, with assets growing 21% last year, following 14% growth in 2011.
The company continues to innovate, with an asset-backed lending service introduced this year, and restructuring as a partnership within the last 12 months. All of this points to the no-nonsense, hard-headed business sense you might expect from a near 40-year veteran of financial services.
This comes through as Sheridan explains the original conception of 7IM as a way to maximise the efficiency of assets drawn from the then largely unconsolidated mass of British money under the direction of advisers, while minimisin`g the traditional downside manager risks.
'Having worked in the US, I knew the Merrill Lynch style of broker platform, which came with cash management, [tax] wrappers and which would give you a cheque book and credit card if you wanted them,' he says.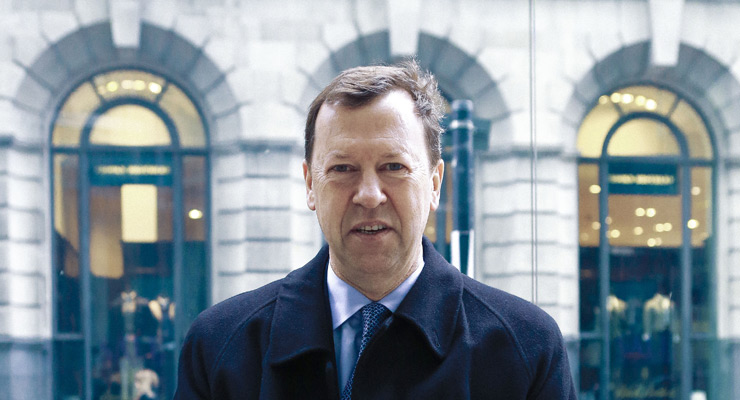 'Brokers had got tired of being sued. The advisory model puts all the liability for market decisions on the adviser. In a very litigious country, when performance fell short, they would end up with a legal letter and would end up having to write a big cheque
'Eventually they realised they need to start managing this thing centrally, and turned the traditional Merrill Lynch brokers into asset gatherers – they would introduce the client to the manager, who would run the assets centrally with rules consistently applied by people who just ran money.'
More about this:
Look up the funds
Look up the shares
More from us
Archive