Citywire printed articles sponsored by:


View this article online at http://citywire.co.uk/wealth-manager/article/a621600
Wealth Manager: Collins Stewart's Jukes explains how Remap is charting a course beyond MPT
Modern portfolio theory (MPT) is dead, we just don't realise it yet. Exactly four years on from a global crash that effectively demonstrated a portfolio of well diversified assets is not necessarily any protection against eye-watering losses, MPT's assumptions, zombie like, continue to lumber on.
Although academia has regarded the underlying assumptions of MPT as suspect for some years, it has yet to formulate a simple and widely accepted alternative.
Justified suspicion of quantitative, trend-driven and systematic trading systems (or, indeed, anything not easily explained to anyone untrained in degree-level mathematics) among managers and clients has further delayed the search for alternatives among discretionary managers.
'All of the major [portfolio] software providers will have its assumptions underlying them,' notes Robert Jukes, global strategist at Collins Stewart. 'If it is off the shelf, it has MPT in it.
'The single biggest problem is the assumption that volatility and correlation are constant. That seemingly innocuous assumption was what directly led to large losses [in 2008]. The problems have been obvious to economists for some time – but not how to fix them.'
Jukes, alongside colleague Ed Smith, has been attempting to plug this knowledge gap. Initially brought in by Collins Stewart to analyse why traditional investment models failed so dramatically in 2008, their investigation was rapidly transformed from an interrogation of what went wrong into an experiment in how to set it right.
Three years down the line and an undisclosed sum of money later, the risk management system they have designed is a primary input into the company's private client portfolios, and in its uncut form, the engine behind the company's Remap (Risk enhanced multi asset portfolios) service.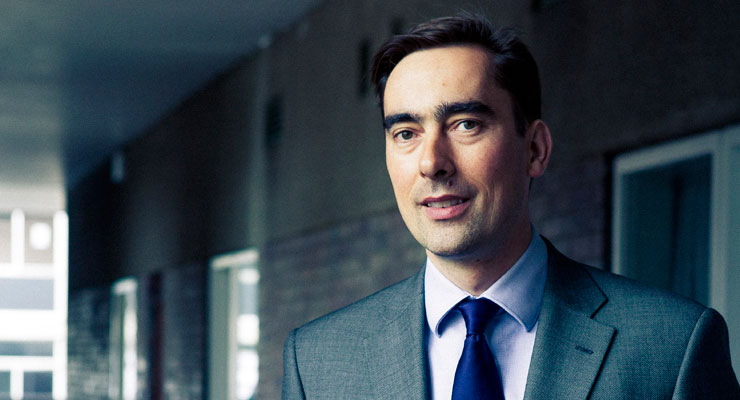 As of June, the company's 'conservative' equivalent Remap model had made a rolling 12-month return of 6.0% versus the Apcims Conservative Index's 3.7%, with maximum discrete drawdown of -1.2% and -4% respectively. The Remap volatility stood at 2.9% versus Apcim's 5.9%.
'A lot of the mathematical modelling has actually brought us back into the realm of common sense, which is comforting. We are not a hedge fund: we need to make sure the framework is transparent and that we can explain it to clients,' Jukes says.
More about this:
Look up the funds
Archive