Citywire printed articles sponsored by:


View this article online at http://citywire.co.uk/wealth-manager/article/a484630
Wealth Manager: Ingenious CEO Bowles on finding efficent frontiers in media land
Guy Bowles, chief executive of Ingenious Asset Management, is that most unusual of things: a self-confessed maths nerd who enjoys the limelight.
The ability to command centre stage is the less surprising of those two as both his parents are actors. His father Peter Bowles is a well-regarded veteran of both stage and screen who continues to work into his 70s.
There aren't many chief executives who earnestly request the details of their Edinburgh Fringe career remain off record, only disclosing that their brush with the big-time involved Chris Tarrant and a stage routine juggling flaming cucumbers, which we will have to chalk up as a long-term loss to light entertainment.
The ability with numbers was not really flagged up by any obvious evidence in his genetic background however. 'My parents found to their astonishment that my passion was maths,' he smiles.
Despite flirting with amateur dramatics, the blackboard ended up having the stronger appeal, to the point where having secured a large cash sum from the sale of Newton, where he had been head of distribution, he opted to sink £18,000 and more than a year of his time into a masters degree in advanced stochastics rather than the extended round-the-world cruises enjoyed by many former colleagues.
Before Ingenious came knocking in late 2002, a doctorate had briefly beckoned, until he was offered the blank slate of a new asset management business alongside the financial backing to build it in pretty much his own image.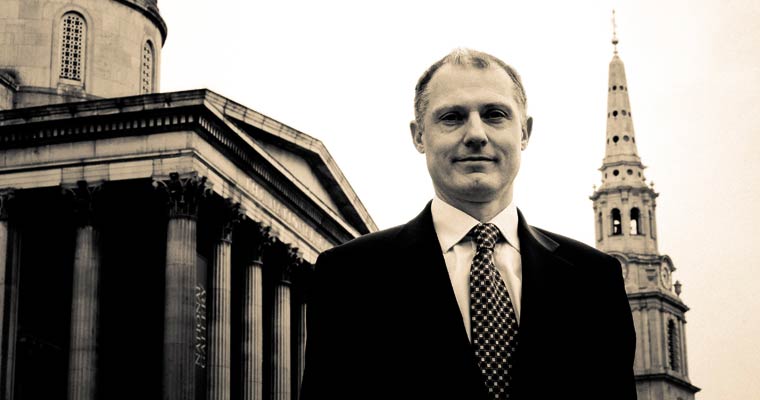 Since then he has not looked back of course, and from that relatively humble £3 million in seed capital, the business's 20 staff now run £1.01 billion on behalf of around 500 core client relationships, generating £6 million in annual revenue. At the end of last year the team was awarded 25% of the firm's equity by its parent group, specialist funding and venture capital company Ingenious Media.
The position rather nicely brings together the two sides of Bowles's personality, affording him both the opportunity to spend hours talking to investment journalists about efficient frontiers and the nature of risk, while doing so from an intensely stylish office in the heart of Soho's media land.
Sinuously curving whitewashed walls present contemporary art and three iMacs next to the reception, apparently intended for guests to check their Twitter and SoundCloud accounts, flanked by injection moulded chairs. The receptionist sports a nose stud, which is unexceptional by the standards of her peers, but enough to set copies of the Telegraph aflutter at Cazenove or JPMorgan.