Citywire printed articles sponsored by:


View this article online at http://citywire.co.uk/wealth-manager/article/a572513
Wealth Manager: Investment Quorum takes the fight to the premier leagues
A revealing moment in Wealth Manager's interview with Petronella West, head of private clients at Investment Quorum: explaining why the company still takes the time to arrange mortgages despite the death of broker-exclusive deals since 2007, West says the danger of retreating from a full service is that clients will 'end up being siphoned off by Coutts, or whoever'.
It's not so much the circles that the former mass-market advisory is now moving in – the company has had a discretionary offering for years now – more the awareness that the flow of traffic doesn't just move one way, and that the firm has something that others would dearly like.
It's only 18 months since Cazenove veteran and Investment Quorum's head of investment Peter Lowman featured on the cover of this magazine, when he and chief executive Lee Robertson were still referring with happy surprise to their place in a FT review of the top 30 private client companies in the UK. But the company has clearly grown more at ease with its place in the world since.
'For us to add value now, we have to be talking £100,000 plus,' West says of the client segmentation that has resulted in the company whittling down its client base from several thousand in 2004 to a figure of 837 today.
'Although equally, we do have a scheme for young professionals on high pay scales, so it's not a hard and fast cut off point,' she adds. 'Lee does less private client work now and I am the biggest fee earner, but you can see the connections among our clients to the roots of his work then.
'We have a good foundation in centres of [client] influence and have focused on how we win referrals that have given us enduring relationships through times of difficult volatility.'
The regard Robertson and the team are held in is measurable by assets under influence, which have grown since Wealth Manager last visited from £110 million to £132 million, having entered the financial crash in 2008 at £94 million: on a crude a back-of-an-envelope calculation, growth of 28.7%. The company has a rough and ready target of sustaining that growth at around £1 million a month.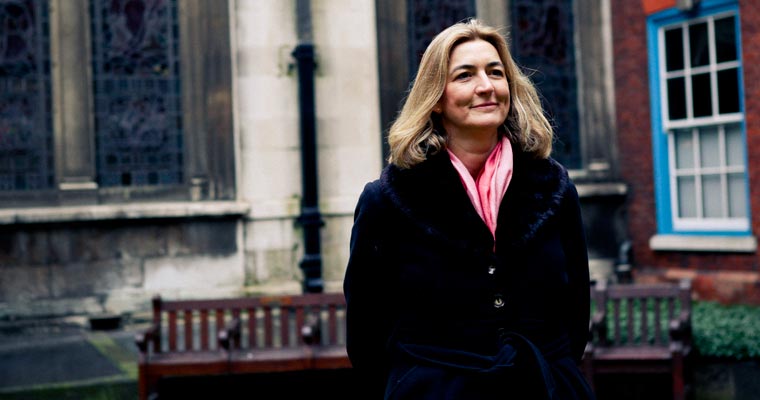 Fee income stands at an annual figure approaching £1 million – West is confident the figure will be hit in the current financial year – around 80% of which is recurring. The staff headcount stands at 10, with four administrators, five principal client-facing members of staff and Robertson as CEO.
West repeats a line that seems close to approaching the status of company mantra. 'We were a big fish in a small pond, and are now a smaller fish in a larger pond.
More about this:
Look up the shares
More from us
Archive