Citywire printed articles sponsored by:


View this article online at http://citywire.co.uk/wealth-manager/article/a591268
Wealth Manager: Newton on why it radically changed to stay the same
Newton Private Client Business's decision to move up the value chain and increase its investment minimums last year caught many in the industry by surprise.
Some competitors greeted the news with open arms in the hope of picking up the firm's existing discretionary clients with portfolios sub-£500,000. For others, the decision reflected a recognition that the growing costs associated with running smaller mandates has made the exercise unviable for some.
At the time, the firm also took the opportunity to introduce a minimum investment threshold of £1 million for new clients. Existing clients with less than £500,000 were offered the option to top up, transfer into Newton's retail fund range or join an alternative manager.
It marked the outcome of a strategic review for the business, which has since undergone further change. In January, Simon Pryke stepped down as head of private clients to take on the role of chief investment officer.
Pryke's replacement, Caroline Tye, who was formerly head of UK clients, said: 'Over the past 12 months we have been taking on new business, but in terms of the growth of new assets, we took a strategic decision about 18 months ago to essentially increase our minimum investment size, which for the UK market was to £1 million, for the international market is $2 million and $5 million for US clients.
'As part of that, we also we decided we were no longer able to offer the quality of a discretionary investment management service to existing clients with less than half a million pounds so we have been exiting those clients, and numbers get skewed by that. What has been great has been that quite a few clients have decided to stay with the wider Newton group and have their holdings registered into funds in the retail side of the business.'
Caroline Mair, head of Newton's international business, adds: 'We have certainly seen an increase in the average client size for new business enquiries and the conversion into business, both on the UK and international sides of the business, which coincided with our strategic direction anyway.
'Certainly I can speak for the international side, where trustees, corporate directors and intermediaries are doing similar exercises to either offer a service for smaller clients or to position themselves to look after medium right through to ultra-high net worth.'
Tye believes the decision reflects the culture of the firm, which is one of honesty and transparency.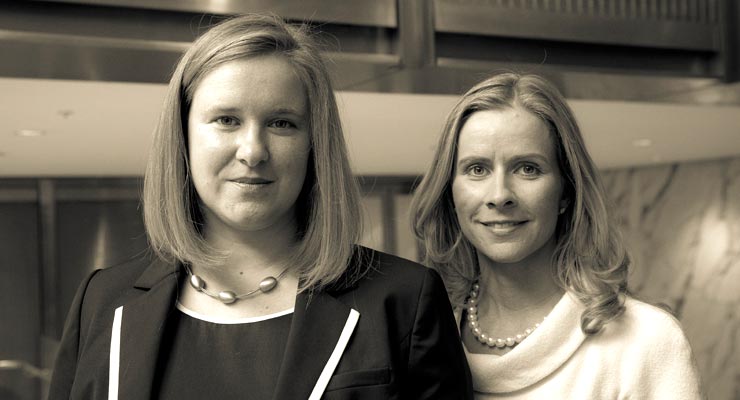 More about this:
Look up the funds
Look up the fund managers
More from us
Archive