Citywire printed articles sponsored by:


View this article online at http://citywire.co.uk/wealth-manager/article/a481271
Wealth manager: RMG principals Man & Richardson on combining chartism and conviction
Conviction can be a dangerous thing. Too much of it risks flying in the face of reason and evidence, too little and we end up mindlessly responding to external stimulus with no overall sense of direction. The quality of our conviction can often be determined by just how far it can bend without breaking.
Learning how to hold onto what you believe is right – while accepting that the market can remain wrong for a lot longer than you can afford to contradict it – is an important lesson. Learn how to exploit others' mistakes while still keeping your eye on what you believe in and someday you might make a good fund manager.
This principle comes to mind when interviewing David Man and Stewart Richardson, co-founders of RMG Wealth Management, which was established just under a year ago.
'We had a great run from when we launched,' says Richardson. 'And we held pace until the summer when we thought that asset prices could begin to give up a lot of their gains.'
This led them into a 40% allocation to cash. They held onto that bearish view on equity too long, going into the QE2 asset price surge, he adds. 'But we may still be proved right on the fundamentals. Our fundamental view sometimes conflicts with our directional view. When the two aren't married up then we have to weigh that conflict.'
Indeed, their more recent return to that conviction – selling risk assets early in February and maintaining a 35% exposure to liquid assets – appears at the time of writing, following the disasters in Japan, to be a pretty good reflection of where the market finds itself.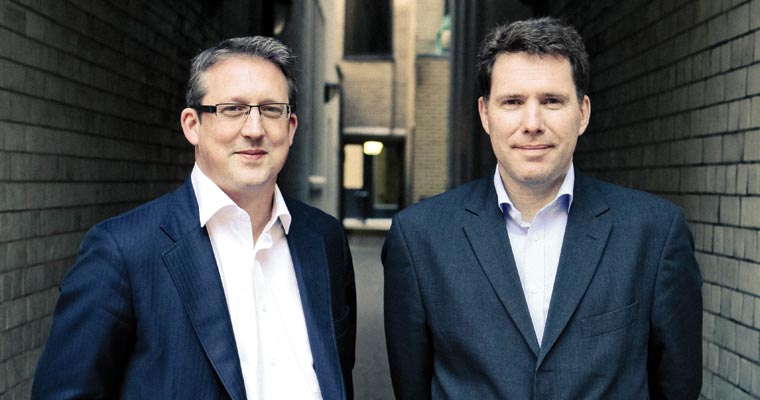 The point about conviction versus expediency goes somewhat further toward describing the company's investment approach than simple market timing or mistiming, however. The managers use a range of both fundamental thematic indicators, and shorter-term chartist pricing and value calls, to overlay strategic with tactical asset allocation – both expressing belief and reflecting reality.
This means the client portfolios can change shape quite rapidly, with an average holding period of around four months and 100% turnover in any given 12 months.
Largely using passive investment tools, Man points out this need not necessarily be expensive: fees are levied at 1% per annum, with a 15% performance fee above an absolute hurdle rate of 5%. 'We will share the pain with them for as long as it takes to get back to profitability,' he says.