Citywire printed articles sponsored by:


View this article online at http://citywire.co.uk/wealth-manager/article/a656869
Wealth Manager: The UK's first turnkey asset manager is unlocking adviser assets
Frontiers have a history of breeding innovation. Israel, for example, has in its short history become famous for producing a strain of hard bitten, suntanned speculative adventurers whose experience making the desert bloom has led them to develop many of the world's less salubrious corners.
The country still has some way to go to match the unquestioned inventive pre-eminence of the US in the latter half of the nineteenth century however, a period in which the national population tripled but the cumulative wealth of the nation increased by a factor of 13, as a generation pushed westwards.
The phrase 'know-how' was first recorded in the US in 1857, and gosh, they certainly did.
The output of tinkering was so prodigious that the head of the US Patent Office, Charles Duell, resigned his office in 1899, declaring that 'everything that can be invented has been invented'. Ultimately it was a short-sighted statement but one we might excuse, given his office had, in 50 years, processed the electric light, elevator, escalator, telephone, typewriter, fountain pen, pneumatic tyre, air brake, cash register, air conditioner and safety pin, among many other innovations we still take for granted.
Craig Burgess, founder and director of Evidence Based Investment (EBI), finds himself at the forefront of a different kind of brave new world, as a generation of advisers realised they were at risk of obsolescence if they did not change their businesses, and fast.
Discretionary managers might protest they have very successfully been occupying this ground for many years, but in truth their searching has led them into almost entirely uncharted territory. One to which Burgess is providing a rapidly growing route map and surveying ground previously labelled only Here Be Monsters.
'They know that they need to do this stuff,' he says of his adviser client base. 'But they don't know how. If you are rebalancing [client portfolios] and you have 0.9% dispersion because you are going through your clients and calling them by telephone, that is a big loss over the long term. I meet [advisers] who haven't changed their models in five years. This is basic stuff. But they need help.'
Burgess began life as an adviser, and his business Blackstone Wealth Management is still ticking over as a going concern. But it is Evidence Based Investment that fires his enthusiasm and now occupies most of his time.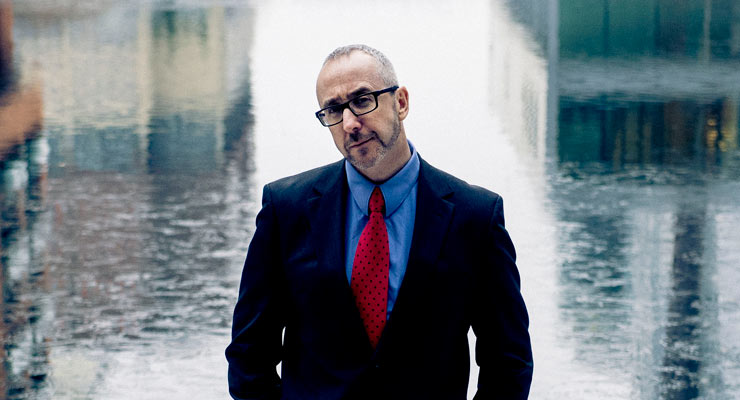 Evidence Based Investment is the UK's first turnkey asset management provider (Tamp). Developed from an American model, instead of providing a traditional third-party discretionary service the company provides all the technological plug-ins to run EBI-developed models on a range of the most popular platforms, and assistance with all the challenges you would expect among those coming to the discipline of fund management for the first time.
More about this:
Look up the shares
More from us
What others are saying
Archive