Citywire printed articles sponsored by:


View this article online at http://citywire.co.uk/wealth-manager/article/a536458
Wealth Manager: Victoria Private's Phillip Russell on what went wrong with UBS
The past few years have been littered with stories of experienced investment managers deciding to leave private banks in order to strike out alone.
More often than not, they point to product-selling and high charges and exit with a resolve to set up their own business with the client at the centre.
Phillip Russell, chief executive of Victoria Private Investment Office and one of the original team which set up UBS Wealth Management in the UK, certainly fits into this category.
He recalls that when he joined UBS in the early 2000s, it had been an exciting time to be in private wealth management and be a part of the Swiss bank division's growth.
'They had a lot of people doing some very innovative development of products and structuring for entrepreneurs who were selling businesses. At that time London was a real boom town. A lot of people were becoming rich very quick through the technology industry. They had good people that were structuring tax-driven products, which were great for people who were coming into new wealth. It was really exciting and the hedge fund industry was starting to boom in Europe. That was another form of investment which other people had not used before,' Russell recalls.
Russell joined UBS as the seventh member of the team and watched it grow to several hundred-strong, becoming a key player in the UK wealth management space. However, as time progressed he says relationship managers fell under increased pressure to sell products created by the investment bank.
'The plan UBS Wealth Management had was to go downmarket to mass-affluent. I think this is one of the issues why I believe Victoria Private Investment Office has a great opportunity here because the old wealth management model is starting to break down. They [UBS] wanted to become too big, they became too impersonal and became product sellers rather than true private bankers in the old sense of the word. That is exactly what we have taken hold of because we have identified demand, particularly over the past two or three years as markets have become tougher, for personal service, independent advice. Clients want you to look after them rather than just selling them stuff,' he says.
He describes UBS's decision to buy Scott Goodman Harris and Laing & Cruickshank in 2004 as 'the last straw', motivating him to leave his role as head of the sports, media and entertainment group.
'The number of people doubled over night. For me they [UBS] had completely lost sight of what they were trying to do for the client. The majority of people in that room did not have any banking or investment experience. They were people with address books,' he says.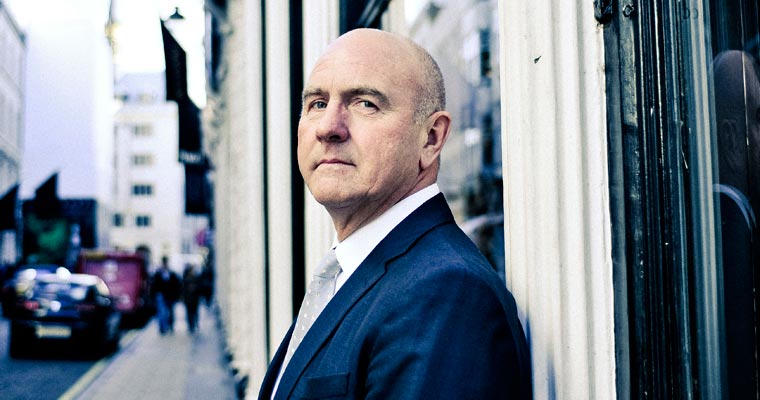 More about this:
Look up the shares
Archive