Citywire printed articles sponsored by:


View this article online at http://citywire.co.uk/wealth-manager/article/a632476
Wealth Manager: Warwick Butchart's MD on competing visions for his advisory
An old TV documentary trick comes to mind when interviewing David Burren, managing director and head of investment at wealth advisory Warwick Butchart Associates (WBA): focusing on a fuzzy, sepia-tinted image of daily life in olden times, the picture gradually fades to a pin-sharp picture of modernity.
WBA seems midway between the two shots, caught between the fadeout from past times and the arrival of a more technocratic, efficient but somehow colder present. Burren is ready to face the future – aged 60, he became a chartered wealth manager in June – but is reluctant to future-proof the business at the cost of giving up some of the things he believes make his job worthwhile.
'We have always offered people the option of paying fees,' he says. 'And if they have opted not to, we are entirely clear about how we are being paid and where that money comes from.
'In the future [after the retail distribution review (RDR)], we will have to be more restrictive and, yes, we will not be able to serve everyone we did before. We need to consider who we can act for under the RDR, and we are getting hard-nosed about that number.
'We are evaluating what we have got and where. We need to be proactive in making sure those clients we want to act for understand what our proposition is and the costs involved. There is an ongoing effort [to rationalise the business].'
The tension would be not be worth remarking on in a number of advisory businesses that find themselves unable to keep up with the inexorable pace of regulatory change, or are simply not interested in being part of an industry that in future will require them to be run on a professionalised basis.
But WBA is more complicated than that. A regional advisory firm that for more than 20 years has carved a reputation for its commitment to investment, equal – and in some cases, exceeding – that of its discretionary peers, it still operates out of a former terraced home decorated in flock wallpaper.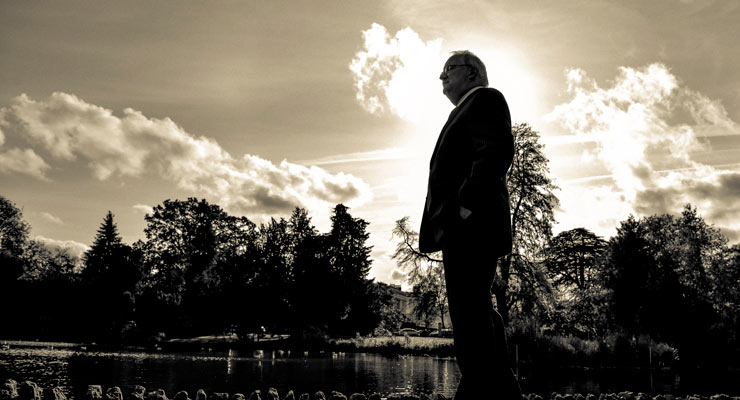 Managing more than £100 million in assets on behalf of about 1,000 clients (a number Burren plans to cut down to better suit the brave new world of 2013), the company pulls in approximately £1 million in annual revenue, 'significantly more than half of which' is recurring.
The company has 10 employees, five of whom are client-facing with the support of a paraplanner, while four of the team are investment specialists. Apart from minority non-voting stakes held by immediate family members, equity in the business is split 50/50 with chair and lead planner Len Warwick CBE, a former president of the Life Insurance Association and director of the Securities and Investment Board.