Industry news
Two senior directors, including a former board member, are to leave Brewin Dolphin.
Top investment insights
Our daily roundup of the best analyst commentary on shares, also including Premier Foods and SIG.
OTHER STORIES
Could rising base salaries tackle the age-old dilemma of encouraging positive behaviours and avoiding conflicts of interest?
Salamanca Group has bolstered its growing team with the hire of a new head of property services.
Scottish banks would manage assets worth more than 10 times GDP if the country chose to break with the rest of the UK
The Labour party is understood to have plans to move loans worth more than £1 million to the Unity Trust bank.
Antony Jenkins, chief executive of Barclays, has warned that the profitability of the bank's fixed income division fell sharply in the first three months of the year.
Henderson Group reported net inflows of £3 billion over the first quarter
Wealth Manager has compiled some facts that may have slipped your mind.
Schroders has shut two funds stuck in out-of-favour asset classes.
Highlights
(Update) Standard Life was among 24% of shareholders who voted against Barclays' remuneration report during a fraught annual general meeting, but 76% approved the bonus pool. 
GAM has launched a fund that will invest across all asset classes to exploit mis-pricing opportunities.
The manager of the £31 billion Templeton Global Bond fund unveils how he is positioning for rising rates.
Mark Barnett on Labour, energy, tobacco & sub-prime lending
Invesco Perpetual's AAA-rated Mark Barnett shares his thoughts on a variety of sectors as well as the outlook for the market in general.
INVESTMENT TRUST INSIDER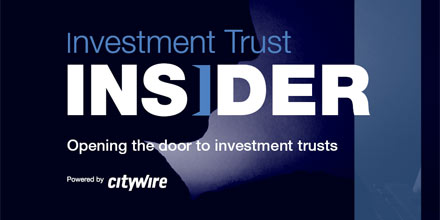 Take a look at our new-look Investment Trust Insider. In this issue we take a microscope to the battered commodities sector to determine whether superb valuation opportunities are emerging. We also highlight 16 dividend 'heroes' and shine a light on the UK small cap stars.
CITYWIRE TV
Robert Jukes, global strategist at Canaccord Genuity Wealth Management offers an insight into his investment thinking and outlines the potential impact of the rise of crypto-currencies.
INVESTMENT TOOLS