Industry news
Brooks Macdonald defied flat markets and saw discretionary funds under management rise by 4.2% to £5.92 billion over the first quarter.
Top investment insights
Citywire + rated Stuart Rhodes is concerned about US valuations and has started to see some compelling opportunities in emerging markets after the sell off.
OTHER STORIES
Ed Cowart and John Pandtle, managers of the Nordea 1 - North American All Cap fund, reveal the stocks they back to benefit from the US energy revolution.  
Neuberger Berman is to launch a new fund that will invest in both hard and local currency emerging market bonds, Wealth Manager can reveal.
The regulator has banned the pair for moving Sipp clients into unregulated and high risk products such as diamonds and overseas property.
Shares in Google slumped by 6%, wiping $22 billion off the value of the company after it failed to meet analyst expectations, despite growing its profits by 3% in the first quarter.
Ashcourt Rowan has named John Spink as area director for its financial planning arm.
Stuart Mitchell has had an outstanding 12 months on the SWMC European fund and here he identifies six stocks he hopes can keep him on track.  
Gregor Hirt takes up CIO role within Swiss group's global investment team one month after leaving Schroders.
Towry chief Andrew Fisher is to leave and will be replaced by Prudential UK head Rob Devey.
Highlights
European Wealth, the firm founded by Aberdeen co-founder George Robb, has staged a reverse takeover of its parent company that will see it list on AIM.
Interim chief executive describes 2013 as 'disastrous' after the loss, which fell at the top end of expectations.
Defunct stockbroker Pritchard, which was acquired by WH Ireland in 2012, faces further 'significant' client claims which, if agreed, could increase its £3 million cash shortfall.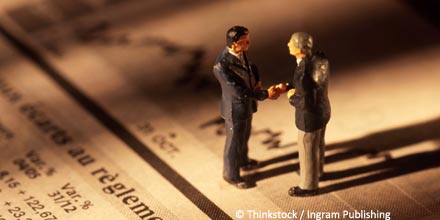 Together we're stronger: how M&A is transforming the wealth sector
We asked five wealth managers how they think mergers are affecting the boutique sector.
INVESTMENT TRUST INSIDER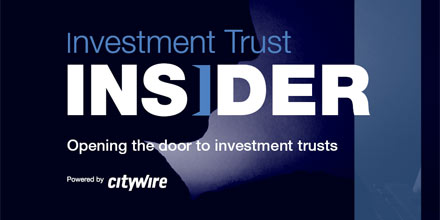 Take a look at our new-look Investment Trust Insider. In this issue we take a microscope to the battered commodities sector to determine whether superb valuation opportunities are emerging. We also highlight 16 dividend 'heroes' and shine a light on the UK small cap stars.
CITYWIRE TV
Robert Jukes, global strategist at Canaccord Genuity Wealth Management offers an insight into his investment thinking and outlines the potential impact of the rise of crypto-currencies.
INVESTMENT TOOLS