More Autumn Statement news
The government is hoping to stimulate investment in social enterprises with plans to provide tax relief on social impact bonds.
Top investment insights
Brewin Dolphin's strategy to improve profitability and make the business more efficient looks like it starting to pay off.
OTHER STORIES
Brewin Dolphin has sold its remaining stake in broker N+1 Singer.
The £205 million Ashmore Global Opportunities trust has warned that its shareholders should expect a 'material reduction' in its net asset value after a collapse in the value of one of its underlying holdings.
The PIMCO bond veteran says investors are wrongly being pushed to riskier assets in the belief of perpetually supportive policy rates.
After questioning the obsession with the star fund managers in an article last week, CISI's Jon Becket analyses the part wealth managers have played in one of the most lucrative markets in the world.
RBC Wealth Management has taken a brave move into emerging market debt on the back of what it views as attractive valuations following the taper sell-off earlier this year.
A venture capital trust (VCT) that will invest exclusively in businesses run by ex-military entrepreneurs is seeking to raise £20 million.
Guy Hudson is joining the multi-family office to head its business development arm.
David Scammell, who left Schroders earlier this year, has joined Santander Asset Management as a senior sovereign bond fund manager.
Investec Asset Management has launched two specialist bond funds targeting local currency bond opportunities in Asia and the emerging markets.  
A new structured product from Gilliat, an arm of Arbuthnot, will offer geared exposure to equity indices in a way the firm believes will challenge other trackers.
Highlights
Chancellor George Osborne has stepped up his crackdown on tax anti-avoidance, announcing 'the largest package of measures' to tackle the issue.
Industry experts have reacted positively to news stamp duty tax on exchange traded funds will be abolished.
Chancellor George Osborne has confirmed that the UK economy is growing at a faster pace than had previously been expected.
HMRC's mission to crack down on tax avoidance has gathered an extra £750 million in tax collected from Britain's wealthiest individuals, the government revealed in its Autumn Statement.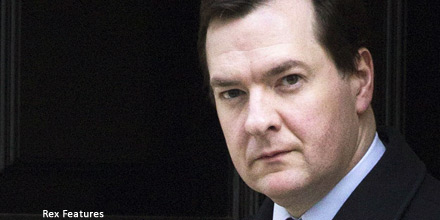 Autumn Statement: 10 key takeaways
We bring you 10 features in George Osborne's Autumn Statement, which saw a record upgrade in the GDP forecast, the largest ever clamp down on tax avoidance and a stamp duty relief boost for ETFs.
CITYWIRE TV
Video highlights of Citywire's Smart Beta Retreat at Pennyhill Park in Bagshot.
INVESTMENT TOOLS